Water Polo: from Training Methodologies to Psycho-Physical and Social Benefits
Abstract
The paper proposes a dual objective: on the one hand analyzes the main
techniques and methodologies of the water polo training and by other
hand, highlights the main psycho-physical and social benefits that this
sport can make for its practitioners.
In this regard, one proceeds to the description of the basic techniques of
water polo and those more advanced to then focus on a sporty-pedagogical
aspect which the capacity to generate an improvement of the physical,
psychological and social state, of the athlete who practice the sport of water
polo.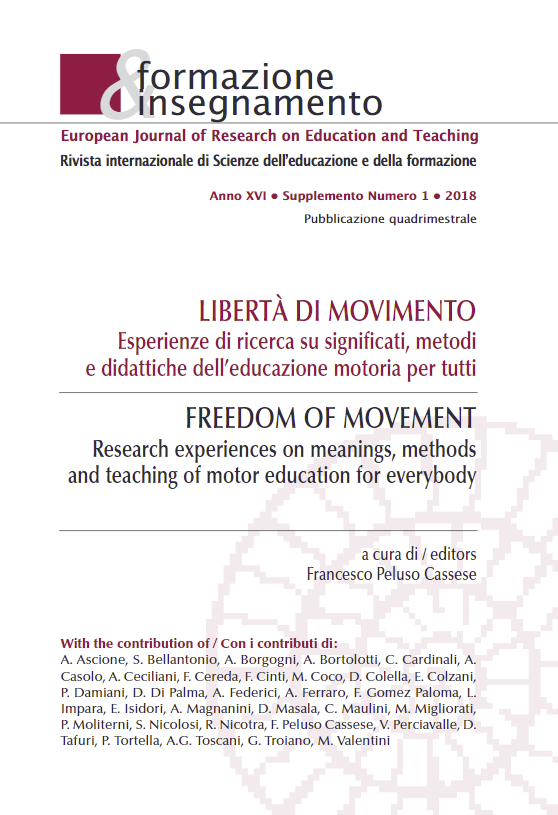 Downloads
How to Cite
Di Palma, D., Ascione, A., & Masala, D. (2018). Water Polo: from Training Methodologies to Psycho-Physical and Social Benefits. Formazione & Insegnamento, 16(1 Suppl.), 205–212. Retrieved from https://ojs.pensamultimedia.it/index.php/siref/article/view/2776
License
Copyright (c) 2018 Davide Di Palma, Antonio Ascione, Daniele Masala
This work is licensed under a Creative Commons Attribution 4.0 International License.
Formazione & insegnamento is distributed under Attribution 4.0 International (CC BY 4.0).
For further details, please refer to our Repository & Archiving Policy, as well as our Copyright & Licensing Terms.