The educational contribution of sport for the formation of the disabled
Abstract
The purpose of this research work is to highlight the contribution that sport
can provide for the educative and formative development that is sustainable
in respect of persons with disabilities.
Of course, there are some social and cultural criticality to overcome so that
we can pursue an educational idea of "sport for all", which will lead to the
enhancement of free time also for disabled people.
The paper, from this concept, arises as a base to the desire to promote a
"special normality" through sport.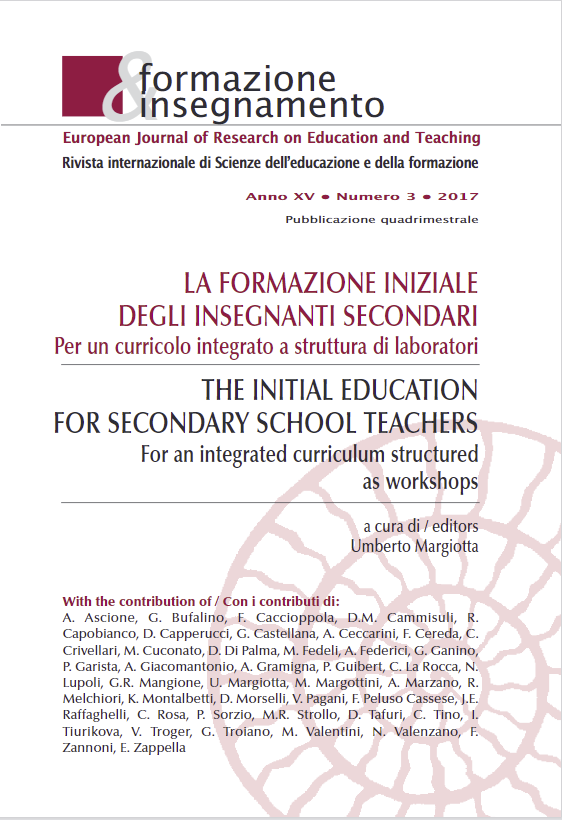 Downloads
How to Cite
Di Palma, D., Ascione, A., Cassese, F. P., & Tafuri, D. (2017). The educational contribution of sport for the formation of the disabled. Formazione & Insegnamento, 15(3), 415–420. Retrieved from https://ojs.pensamultimedia.it/index.php/siref/article/view/2654
License
Copyright (c) 2017 Davide Di Palma, Antonio Ascione, Francesco Peluso Cassese, Domenico Tafuri
This work is licensed under a Creative Commons Attribution 4.0 International License.
Formazione & insegnamento is distributed under Attribution 4.0 International (CC BY 4.0).
For further details, please refer to our Repository & Archiving Policy, as well as our Copyright & Licensing Terms.