Education management and sport
Abstract
The aim of this paper is to highlight how the aspects of the educational and formative approach of an individual, can improve the enterprise management and the respective human resources, and vice versa. It identifies that the objective of such reasoningis an overall social well-being; in fact, by applying an "educational management" model, defined by the promotion of values such as hospitality, consideration and collaboration, is able to create a more "human friendly" working environment.
Moreover, such organizational wellbeing creates the opportunity to increase the
productivity and development of the individual, which will reflect in his social skills. An example considered in the paper regards the sports sector , the managing model of which is very close to that of the educational management. This sector, although increasingly influenced by the dictates of corporate management, has never abandoned the educational and formative values inherent in the sports culture.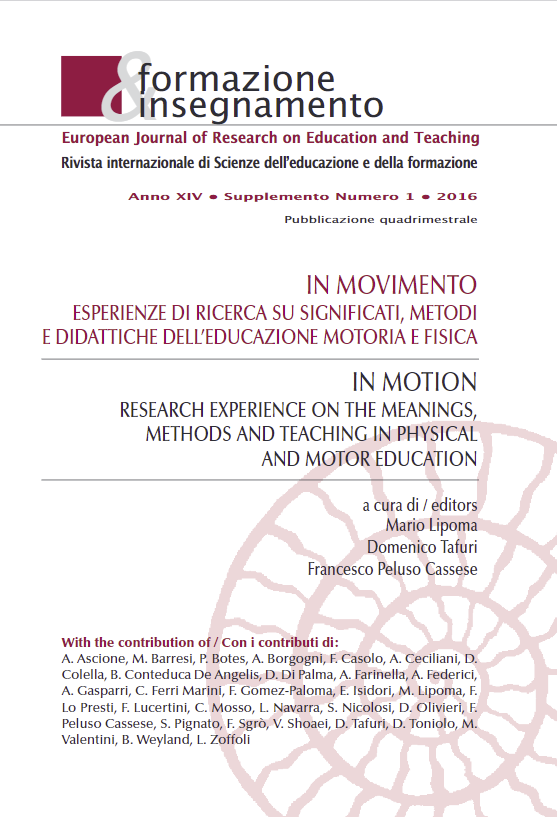 Downloads
How to Cite
Di Palma, D., Masala, D., Ascione, A., & Tafuri, D. (2017). Education management and sport. Formazione & Insegnamento, 14(1 Suppl.), 147–156. Retrieved from https://ojs.pensamultimedia.it/index.php/siref/article/view/1886