Learn by playing
Abstract
Play is istinctive and multifaceted for children. It represents a golden biological way for the development of children (real influence on physical, cognitive, emotional and social sides) and become a strong support for learning process. The learning, in fact, could take advantage from the play and the corporeal engagement for general competencies. Different points of view on this phenomenon and consideration on learning process to investigate the crucial role of play for a new scholastic approach and a permanent mind set on teacher action.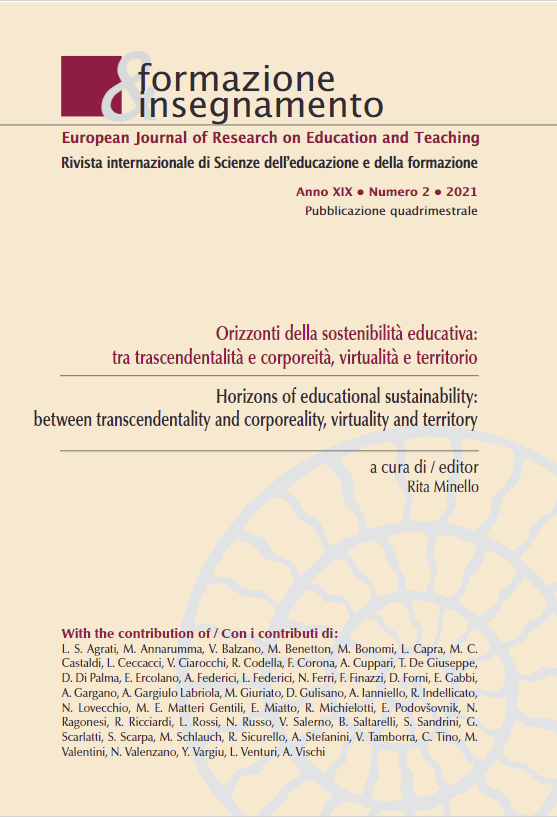 Downloads
How to Cite
Capra, L., & Lovecchio, N. (2021). Learn by playing. Formazione & Insegnamento, 19(2), 308–314. https://doi.org/10.7346/-fei-XIX-02-21_29
License
Copyright (c) 2021 Pensa MultiMedia
This work is licensed under a Creative Commons Attribution 4.0 International License.
Formazione & insegnamento is distributed under Attribution 4.0 International (CC BY 4.0).
For further details, please refer to our Repository & Archiving Policy, as well as our Copyright & Licensing Terms.