What are the executive functions: analysis, findings and relathionships in sport
Abstract
Executive functions (EF) are a category of mental processes that make possible "a game within the mind and the ideas" using the time to think before the performance. The core of FE is made up of three processes: i) inhibition, ii) working memory, and iii) cognitive flexibility. The goal of this little review was a discussion about the representative measures of each; address the disputes on them and the define the implications of their training and development for a social, emotional and physical health. EF can be trained and can be improved with practice/experience. The topic is addressed including actual methods and the available literature.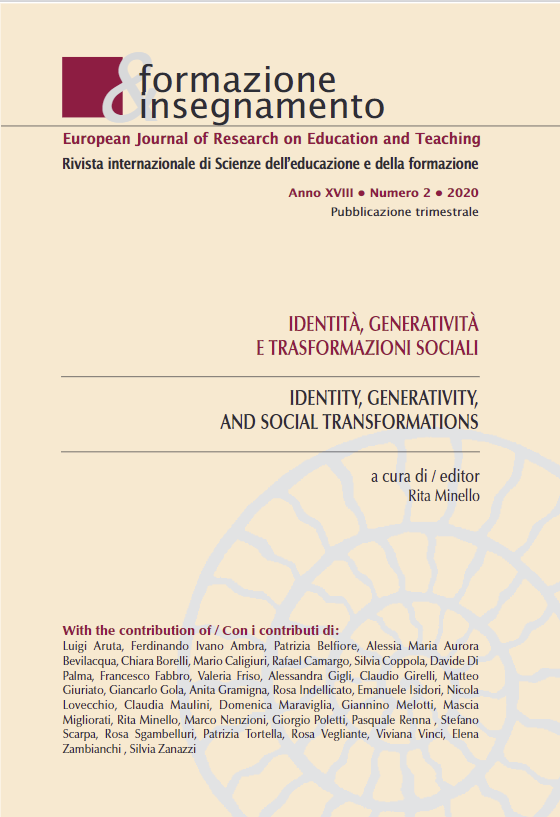 Downloads
How to Cite
Giuriato, M., & Lovecchio, N. (2020). What are the executive functions: analysis, findings and relathionships in sport. Formazione & Insegnamento, 18(2), 050–063. https://doi.org/10.7346/-fei-XVIII-02-20_05
License
Copyright (c) 2020 Pensa MultiMedia
This work is licensed under a Creative Commons Attribution 4.0 International License.
Formazione & insegnamento is distributed under Attribution 4.0 International (CC BY 4.0).
For further details, please refer to our Repository & Archiving Policy, as well as our Copyright & Licensing Terms.