Attention deficit hyperactivity disorder: analysis, and definition of a motor program
Abstract
Attention Deficit Hyperactivity Disorder (ADHD) is difficult to diagnose as it is covered by parental justification about children's attitudes/character or with behaviors typical of the age of development. Conventional treatment uses targeted behavioral psychotherapy, which may also include pharmaco- logical interventions, which however can lead to adverse effects. In this way, physical activity associated with treatment is recently establishing as an additional and effective approach with no harmful contraindications for the person. The goal of this article, through a review of the scientific literature, is to provide guidelines for treatment through physical activity for the different subjects affected by ADHD.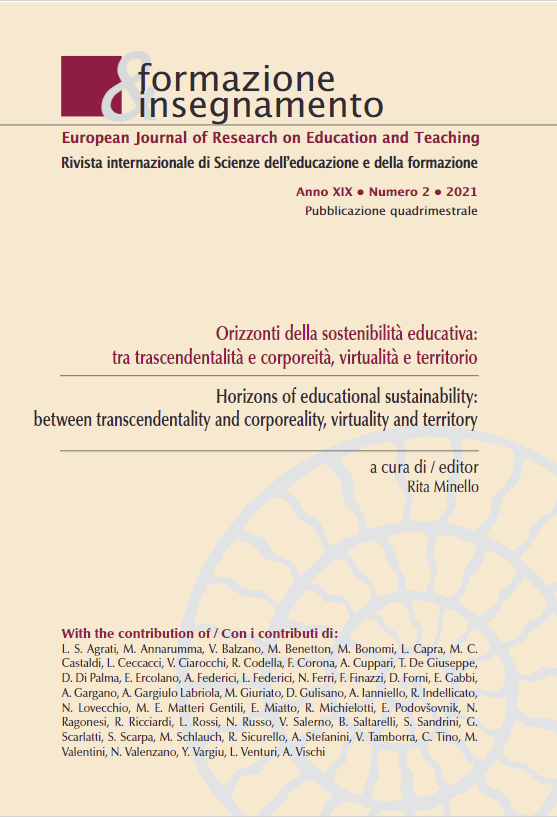 Downloads
How to Cite
Giuriato, M., Regonesi, N., Lovecchio, N., & Codella, R. (2021). Attention deficit hyperactivity disorder: analysis, and definition of a motor program. Formazione & Insegnamento, 19(2), 442–451. https://doi.org/10.7346/-fei-XIX-02-21_39
License
Copyright (c) 2021 Pensa MultiMedia
This work is licensed under a Creative Commons Attribution 4.0 International License.
Formazione & insegnamento is distributed under Attribution 4.0 International (CC BY 4.0).
For further details, please refer to our Repository & Archiving Policy, as well as our Copyright & Licensing Terms.