Comprehensive vision The Integration of Visually Impaired Subjects through the Feuerstein Method
Abstract
This article describes a residential experience of integration of subjects with visual impairments within a Learning week project promoted by the Lombardia Region, and held in September 2011 close to the city of Brescia. The intervention was mostly cognitive, and utilised mostly Instrumental Enrichment and the Feuerstein Braille Program. Through cognitive enhancement it aimed at improving the students' key competencies for lifelong learning, especially the learning to learn ability. Further, the insertion of subjects with visual impairments in the group of high school students activated the resources of all the individuals in order
to promote the resolution of problems. Thus, the participants
asked to experiment the condition of blindness and tried the Feuerstein Braille Program: the subject visually impaired started mediating their abilities to the others and vice versa. We argue that by so doing the group was pushed to empathise with the blinds, and to consider them not just "normal people without vision", but as "people coming from a different culture" to be understood from their point of view.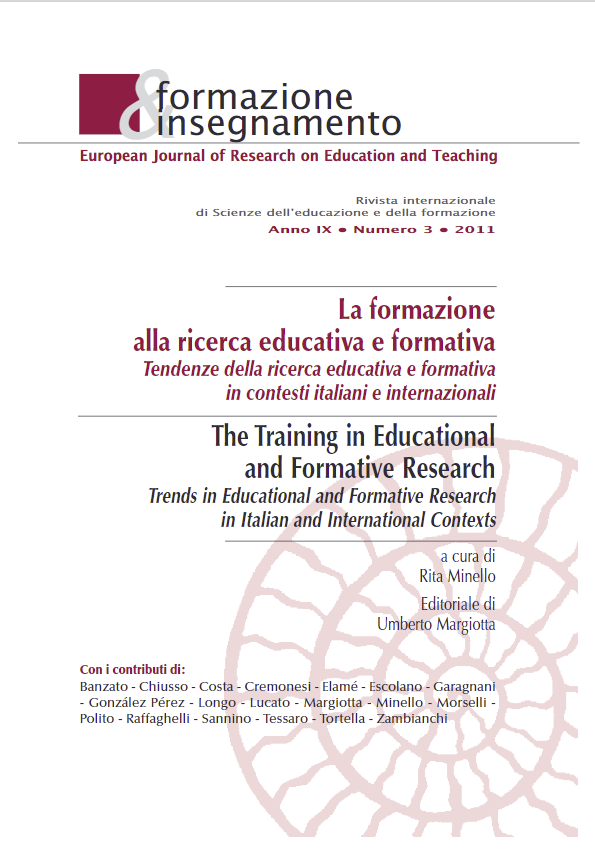 Downloads
How to Cite
Garagnani, E., & Morselli, D. (2014). Comprehensive vision The Integration of Visually Impaired Subjects through the Feuerstein Method. Formazione & Insegnamento, 9(3), 227–240. Retrieved from https://ojs.pensamultimedia.it/index.php/siref/article/view/963