Testing the Vygotskian Model of Double Stimulation in a Formative Intervention. The contribution of educational research
Abstract
Double stimulation is currently acknowledged as a foundational issue in contemporary studies, commentaries and interpretations of Vygotsky's work. This paper sheds light on how double stimulation works outside experimental settings. While many authors have advocated for double stimulation as one of the epistemic principles characterising formative intervention, no scholar has tried so far to interrogate this relationship with a detailed analysis of the transcripts of the workshops. This paper applies Sannino's model of double stimulation to formative interventions and tests it to a specific Change Laboratory with in-service teachers. The analyses of the transcripts at the level of the workshops shows the presence of all the four phases of the double stimulation model. Moreover, the findings support the theory of expansive learning that formative interventions are based on.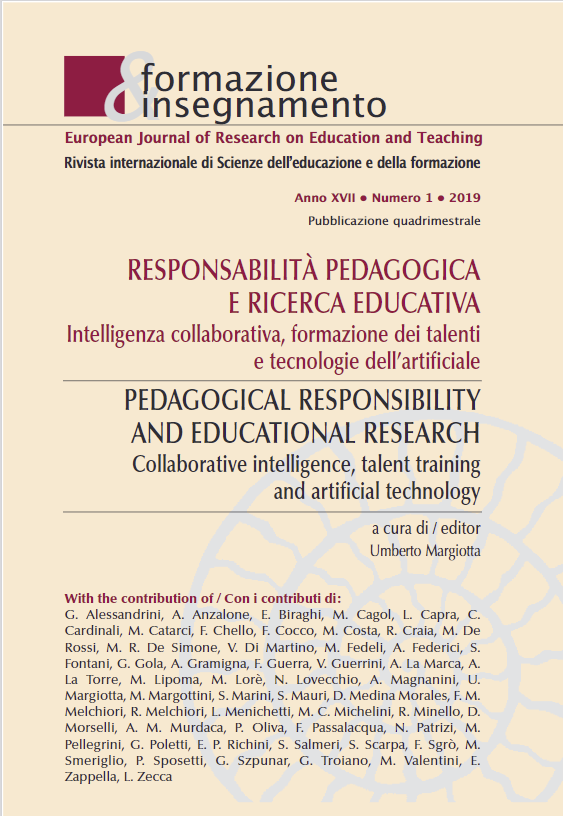 Downloads
How to Cite
Morselli, D. (2019). Testing the Vygotskian Model of Double Stimulation in a Formative Intervention. The contribution of educational research. Formazione & Insegnamento, 17(1), 375–390. https://doi.org/10.7346/-fei-XVII-01-19_30
License
Copyright (c) 2019 Pensa MultiMedia
This work is licensed under a Creative Commons Attribution 4.0 International License.
Formazione & insegnamento is distributed under Attribution 4.0 International (CC BY 4.0).
For further details, please refer to our Repository & Archiving Policy, as well as our Copyright & Licensing Terms.