There Are No Foreigners in My School Education in Interculture through Feuerstein Method
Abstract
This article is about an experience of cultural integration within the so called "Learning Week projects" sponsored by the Lombardia Region, Italy.
The residential workshop held close to the Garda Lake in September 2011 was promoted by the high school Arco d'Este of Mantua. The participants where thirty students aged 16-18, half of them Italian and half immigrants of first or second generation. Some of their teachers participated as mentors.
The activities consisted on the cognitive enhancement of the participants through Feuerstein Instrumental Enrichment, and on an activity centred on body awareness and story telling. Among the criteria of mediation used in the workshop, a particular importance was given to the sharing behaviour. Important support for our work is found in Touraine and Morin's thoughts.
Our claim is that the environment we set up through Mediated Learning Experience realizes Raffaghelli's idea of learning within multicultural enlarged environment, fits Sterberg's suggested way to teach intelligence in the classroom and Demetrio's transcultural education. Eventually, the results in terms of students and teachers' appreciation are discussed, also in term of reduction of prejudice.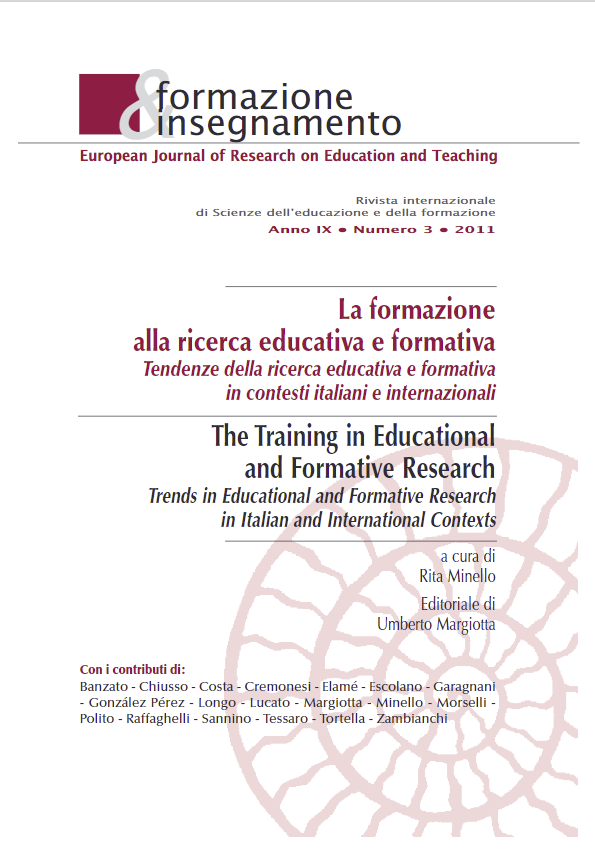 Downloads
How to Cite
Morselli, D., & Cremonesi, M. R. (2014). There Are No Foreigners in My School Education in Interculture through Feuerstein Method. Formazione & Insegnamento, 9(3), 159–176. Retrieved from https://ojs.pensamultimedia.it/index.php/siref/article/view/946