Self determination and quality of life: a comparison of the measurement scales for people with disabilities
Abstract
Self-determination is a key concept to promote greater self-awareness in the subjects with disability, to build appropriate educational or professional projects and to evaluate the already active programs. The objective of this work is the analysis of the evaluation scales that, starting from the different models, measure self-determination with particular reference to: recipients, areas, items and data collection methods. The article closes with a reflection on the possibility of constructing a scale that considers all the aspects of selfdetermination offered in the literature and collects the opinion of all the subjects involved in self-determination projects.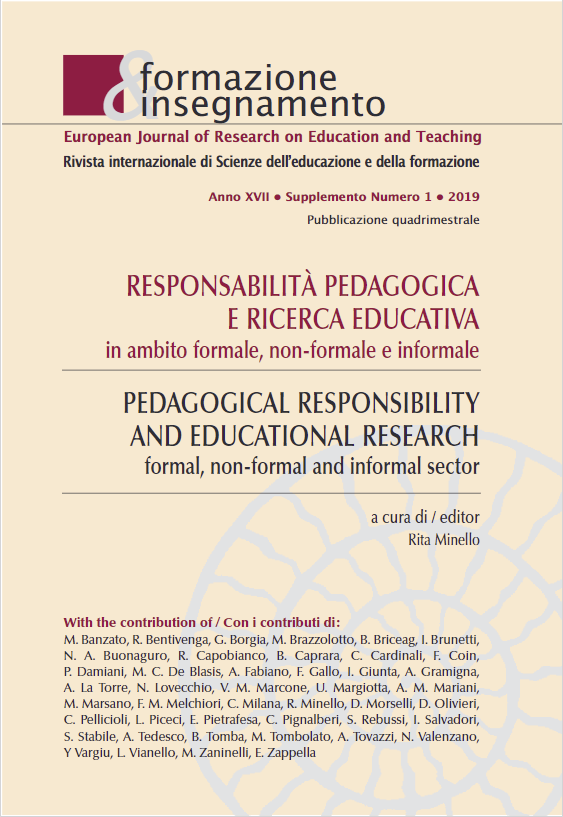 Downloads
How to Cite
Zappella, E. (2019). Self determination and quality of life: a comparison of the measurement scales for people with disabilities. Formazione & Insegnamento, 17(1 Suppl.), 281–302. Retrieved from https://ojs.pensamultimedia.it/index.php/siref/article/view/3331
License
Copyright (c) 2019 Pensa MultiMedia
This work is licensed under a Creative Commons Attribution 4.0 International License.
Formazione & insegnamento is distributed under Attribution 4.0 International (CC BY 4.0).
For further details, please refer to our Repository & Archiving Policy, as well as our Copyright & Licensing Terms.