Management of "sport" resource to promote the educational value
Abstract
The purpose of the paper is to highlight the modes, the instruments and the
strategies capable of enhancing the resource "sport" in educational key.
Today some traditional methods are no longer able to tackle, in a performant
way, the cultural and social barrier that, especially, the new generations
show against one educational development.
In this regard, is shown as the sports activity if managed appropriately and
effectively be able to encourage and stimulate growth of society from the
point of view of education and formation, especially for the young people.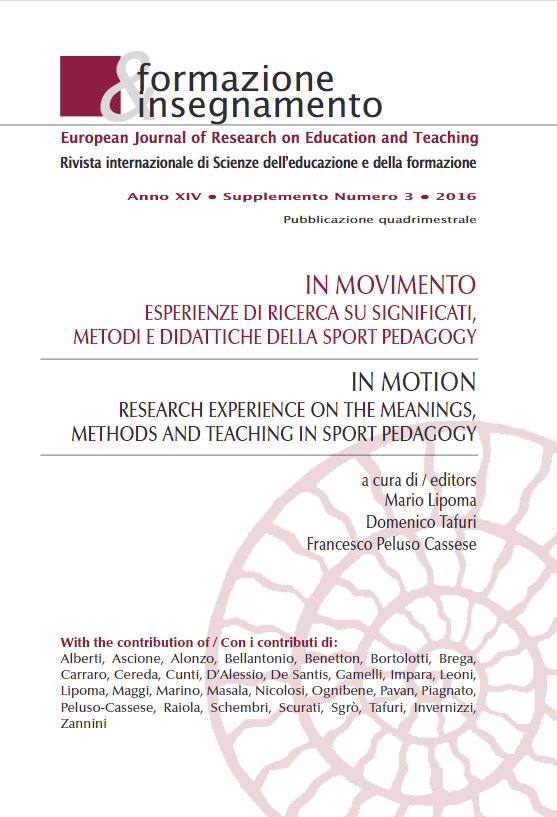 Downloads
How to Cite
Di Palma, D., Masala, D., Impara, L., & Tafuri, D. (2017). Management of "sport" resource to promote the educational value. Formazione & Insegnamento, 14(3 Suppl.), 55–62. Retrieved from https://ojs.pensamultimedia.it/index.php/siref/article/view/2082