The scientific knowledges lead the didactic approach
Abstract
Outdoor game has many benefits on the integral development of the children and the individual. Considering the pedagogical analysis of the game; its importance was explained with a special focus on the thermoregulation process. The physiological phenomenon was, then, analyzed to lead some reflections and considerations to support outdoor game. The actual considerations about the outdoor practice according to scientific evidence could support new educational perspective. In this way children could improve the time spent in nature context since they suffer of a new disorder called Nature-Deficit.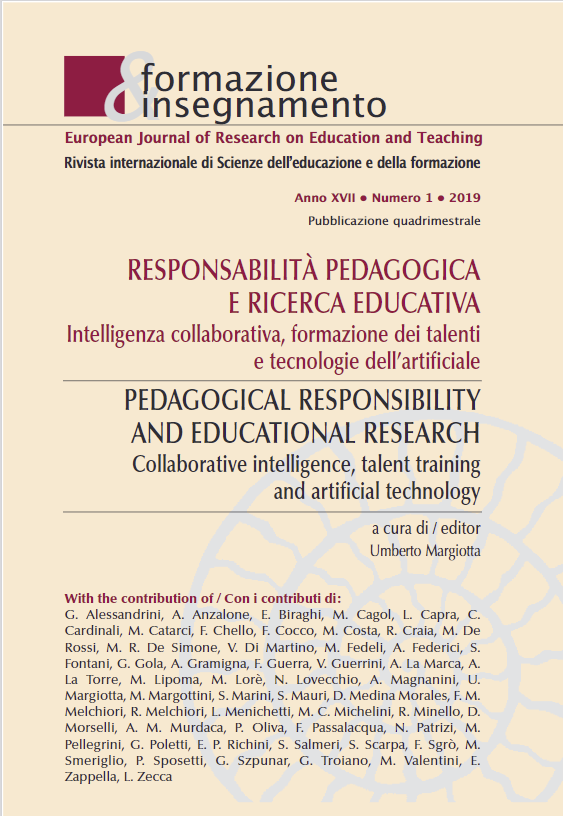 Downloads
How to Cite
Capra, L., & Lovecchio, N. (2019). The scientific knowledges lead the didactic approach. Formazione & Insegnamento, 17(1), 45–54. Retrieved from https://ojs.pensamultimedia.it/index.php/siref/article/view/3410
License
Copyright (c) 2019 Pensa MultiMedia
This work is licensed under a Creative Commons Attribution 4.0 International License.
Formazione & insegnamento is distributed under Attribution 4.0 International (CC BY 4.0).
For further details, please refer to our Repository & Archiving Policy, as well as our Copyright & Licensing Terms.