Body enhancement in teaching proposal to the subject with Autism Spectrum Syndrome
Abstract
The theoretical and diagnostic approaches to Autistic Syndrome have
changed over the years following the results of clinical studies that have established
the organic etiology as well as behavioral. It is still difficult to
identify with certainty the cause of the disease but are more clear types of
treatments to use. At scholastic level, the number of autistic children attending
public schools has increased and intervention teaching techniques
were perfected. Of particular importance is the enhancement of the body
that silent body must become a living body capable of action and convey
emotions limiting redundancies, stereos and establishing effective relationships.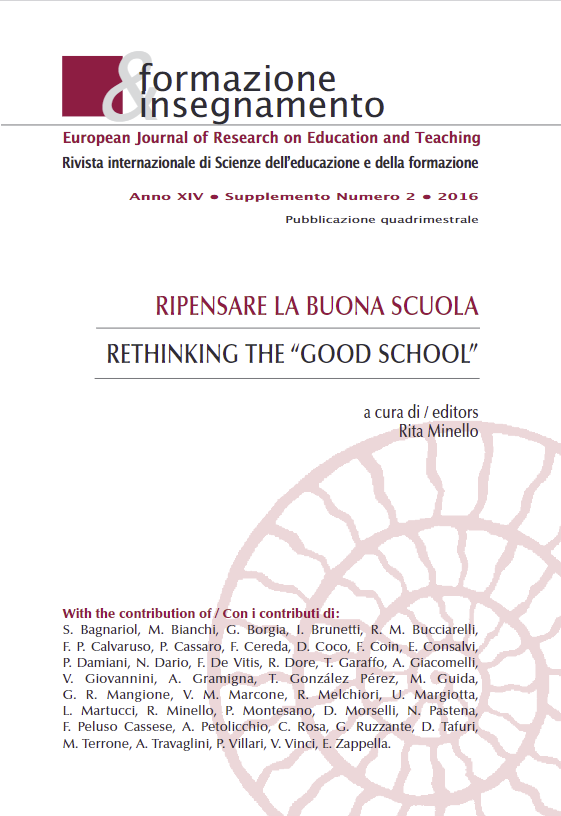 Downloads
How to Cite
Montesano, P., Peluso Cassese, F., & Tafuri, D. (2017). Body enhancement in teaching proposal to the subject with Autism Spectrum Syndrome. Formazione & Insegnamento, 14(2 Suppl.), 83–96. Retrieved from https://ojs.pensamultimedia.it/index.php/siref/article/view/1983