The contribution of physical activity on cognition and learning
Abstract
The motor approach can be a way that integrates itself or that presents itself as an alternative for the maintenance of cognitive abilities. More scientific research documents how motor activity has psycho-physical benefits on the individual. In Italy and in Europe, teaching physical activity in schools of all levels seems to have given it less importance than other school subjects. In this study there are some aspects of improvement in the cognitive field in relation to the consumption of oxygen linked to light motor activity with the aim of laying the foundations for a subsequent analysis on a broader spectrum, both with respect to the cognitive abilities examined and with respect to the specificity of motor activity. This is a pilot study carried out on a sample of University students to Università Niccolò Cusano di Roma, using the "Lexical research and production test", verifying the results with or without an aerobic activity performed on the treadmill.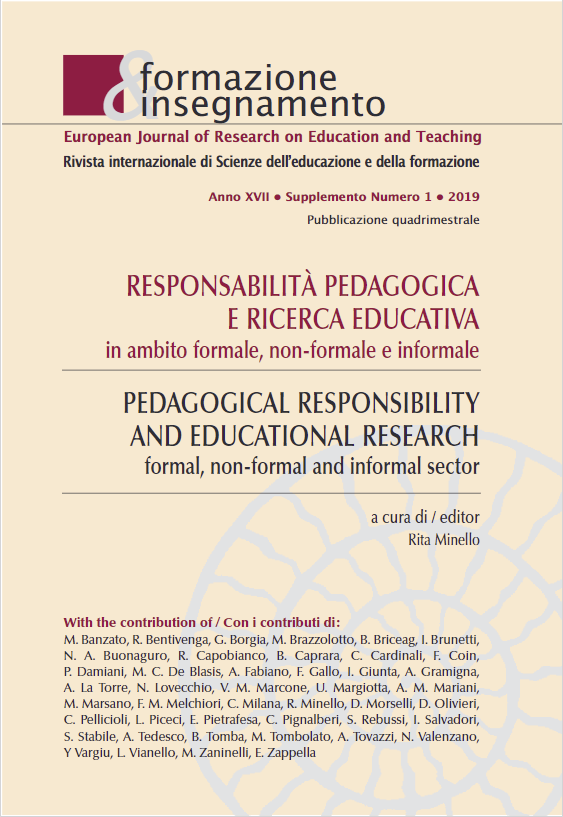 Downloads
How to Cite
Mariani, A. M., Piceci, L., & Melchiori, F. (2019). The contribution of physical activity on cognition and learning. Formazione & Insegnamento, 17(1 Suppl.), 153–164. Retrieved from https://ojs.pensamultimedia.it/index.php/siref/article/view/3318
License
Copyright (c) 2019 Pensa MultiMedia
This work is licensed under a Creative Commons Attribution 4.0 International License.
Formazione & insegnamento is distributed under Attribution 4.0 International (CC BY 4.0).
For further details, please refer to our Repository & Archiving Policy, as well as our Copyright & Licensing Terms.