Schooling and student wellbeing: influence of anxiety on emotional and social skills
Abstract
Schools constitute not only the place where students learn specific topics or acquire skills or develop their cognitive performance; at school students also master being resilient, to establish a relationship with people they come in contact with, to select behaviours respectful of the institutions, of the community, of their peers and last but not least of themselves. Taking
advantage of some results of PISA Programme 2015, in particular those findings arising from analysis of student questionnaire data, the aim of this study is to evidence how one of the main factor affecting student well-being is anxiety, particularly in the last few years. This constructs is characterised in different ways, but it is at the root of the emotional discomfort of young people in recent decades, of life dissatisfaction and partially of bullying. Other factors are behind
recent trends in emotional well-being, such as sleep deprivation, increased stress levels due to study pressure and difficulties in social relationships. Moreover, the contexts and the environment in which students live today are changing rapidly and can have a considerable impact on their well-being. To reduce the malaise and discomfort of young students, the early discovery and qualification-quantification of anxiety issues can allow the implementation of
possible and effective prevention and intervention programs, both educational and therapeutic ones. For this purpose, the results of some analyses carried out on the data related to the validation of a specific instrument, i.e. the Italian version of the Multidimensional Anxiety Scale for Children - Second Edition (MASC 2), are contextualized and reinterpreted.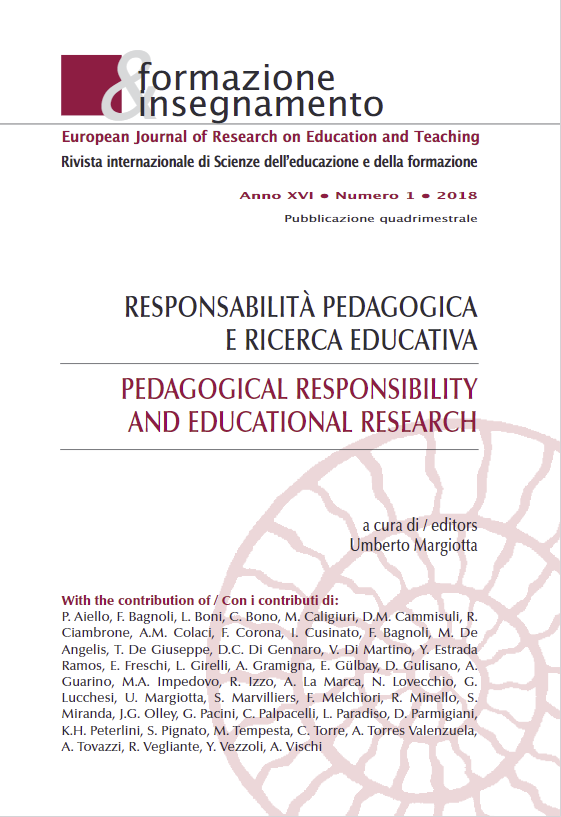 Downloads
How to Cite
Melchiori, F. (2018). Schooling and student wellbeing: influence of anxiety on emotional and social skills. Formazione & Insegnamento, 16(1), 315–332. Retrieved from https://ojs.pensamultimedia.it/index.php/siref/article/view/2749
License
Copyright (c) 2018 Francesco Melchiori
This work is licensed under a Creative Commons Attribution 4.0 International License.
Formazione & insegnamento is distributed under Attribution 4.0 International (CC BY 4.0).
For further details, please refer to our Repository & Archiving Policy, as well as our Copyright & Licensing Terms.