Specific learning disorder and drop out: a risk factor in the deviant career? The results of the investigation in a prison
Abstract
The low schooling, the early drop out, illiteracy, the difficulty to endure the classroom, that we find between prisoners, inevitably suggest a dramatic correlation between social deficiencies, learning disorder and the deviant career. Most of the prisoners attending school show problems of writing, reading, comprehension of the text, calculus, with a symptomatology that falls within
the parameters defined by the DSA, but with a diagnosis almost nothing, whether in the youngest, nor in adults. Professional deontology, ethics and civic sense urge us the utmost attention to a problem that cannot be trivialized but requires an absolute commitment to intervene, as well as at the normative level, in substantive terms on the adult person. Because if it is true that a person with DSA is not and will not necessarily become a deviant, however, it is probable
that in a deprived social condition, in comorbidity, in the absence of treatments, compensatory and dispensive measures, it will likely have a life difficult and frustrated by failures. Recognizing and diagnosing the disorder can thus offer a new, different key to the subject's reading and development of its potential, both in terms somehow but, hopefully, especially self-directed within a situation of subjective well-being.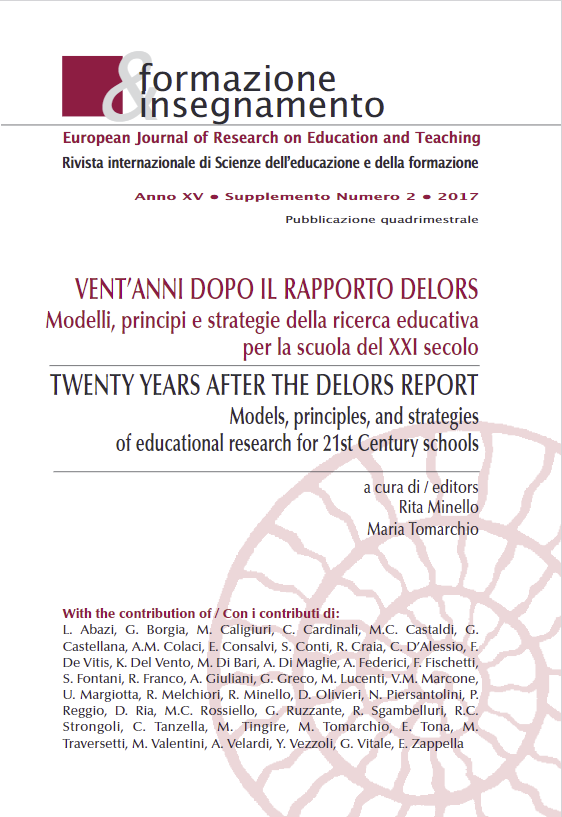 Downloads
How to Cite
Cardinali, C., & Craia, R. (2017). Specific learning disorder and drop out: a risk factor in the deviant career? The results of the investigation in a prison. Formazione & Insegnamento, 15(2 Suppl.), 287–300. Retrieved from https://ojs.pensamultimedia.it/index.php/siref/article/view/2602
License
Copyright (c) 2017 Cristiana Cardinali, Rodolfo Craia
This work is licensed under a Creative Commons Attribution 4.0 International License.
Formazione & insegnamento is distributed under Attribution 4.0 International (CC BY 4.0).
For further details, please refer to our Repository & Archiving Policy, as well as our Copyright & Licensing Terms.