The dual-career of students-athletes in the secondary schools: between pedagogical theory and design
Abstract
The European Union has recently established, through the publication of important documents, an educational policy aimed to support and promote so-called dual-career of athletes, stressing how a quality education represents one of their main rights. Within this framework, which will
be briefly sketched, the main aim of this study is to draw, from data and information derived from previous researches, some guidelines for the pedagogical design and implementation of dual-career experiences addressed to student-athletes attending secondary schools in Italy. The purpose of this planning is to promote, within a holistic and systemic paradigm, the development of the young athlete as a human person, helping her/hem achieve a balance between sport training and education.
The final goal of the study is to build an educational project scheme that can be structured as a model adaptable to the several and different contexts of Italian secondary schools attended by students-athletes, and used as a tool to draw effective dual-career courses for them.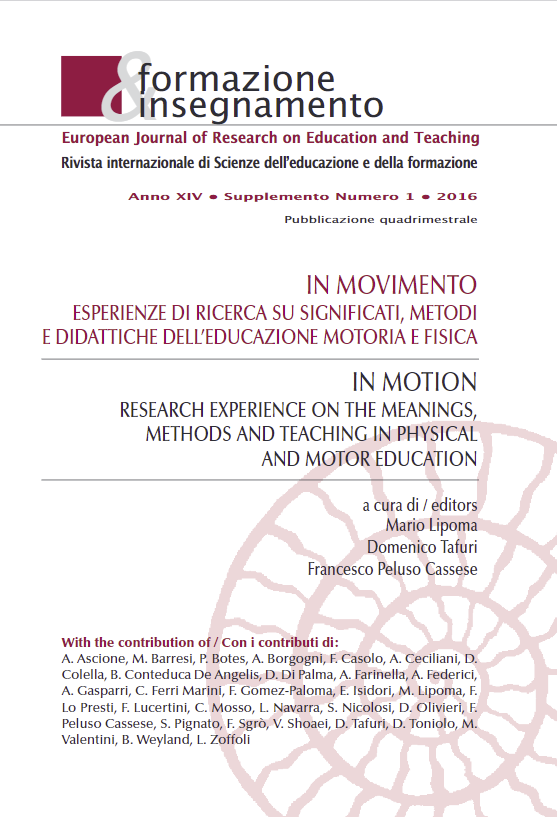 Downloads
How to Cite
Migliorati, M., Maulini, C., & Isidori, E. (2017). The dual-career of students-athletes in the secondary schools: between pedagogical theory and design. Formazione & Insegnamento, 14(1 Suppl.), 157–168. Retrieved from https://ojs.pensamultimedia.it/index.php/siref/article/view/1887