Interpersonal narratives in the psychological evaluation process. A case study
Abstract
Interpersonal communication plays a key role in the decisions that health professional take in their work, and this kind of communication advances parallel to the formal content of the official psicological documents. In the pedagogical and psychological context, few studies take into consideration the reasons, personal experiences, fears, expectations etc.
of people with physical or mental disabilities. This enquiry provides initial evidence to this underestimated topic by designing a case study in a children's neuropsychiatric department and executing a focused observation of children and neuropsychological evaluations of the adolescents who were suspected to have SLD. The research has been done with a psycho-pedagogical approach, more specifically in the field of study of diagnosis and prognosis of specific learning disabilities (SLD); in this context, the ethnographic method is relevant as it requires narrative content recordings of team members' interactions,
during the whole process of diagnosis development. Notably, the assessments were observed not as a standardised diagnostic process, following a protocol, but as interpersonal narratives between professionals and process subjects (i. e. children as well as parents) that took place aside the proper assessment.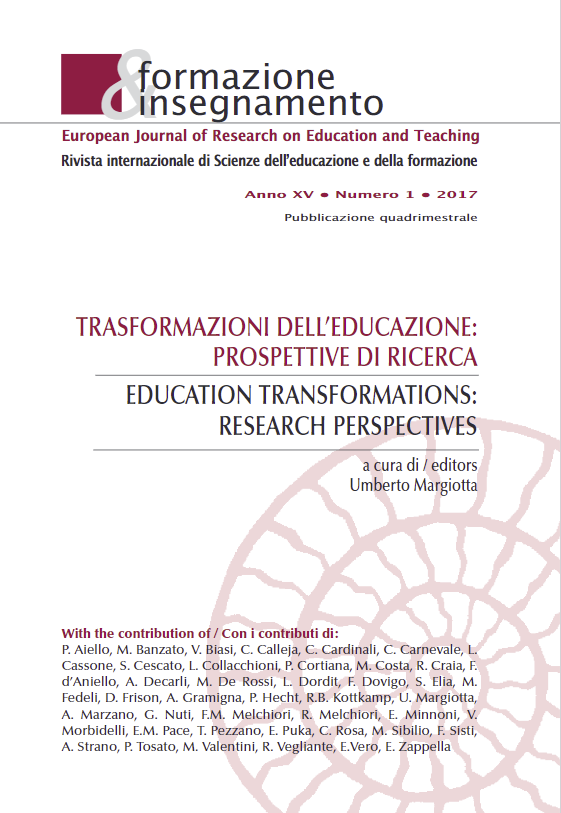 Downloads
How to Cite
Melchiori, F. M., & Melchiori, R. (2017). Interpersonal narratives in the psychological evaluation process. A case study. Formazione & Insegnamento, 15(1), 427–440. Retrieved from https://ojs.pensamultimedia.it/index.php/siref/article/view/2191
License
Copyright (c) 2017 Francesco Maria Melchiori, Roberto Melchiori
This work is licensed under a Creative Commons Attribution 4.0 International License.
Formazione & insegnamento is distributed under Attribution 4.0 International (CC BY 4.0).
For further details, please refer to our Repository & Archiving Policy, as well as our Copyright & Licensing Terms.