Narrative learning in coding activities: gender differences in middle school
Abstract
The recent introduction in Italy of Computational Thinking at the primary and secondary levels by the Educational Reform Act (October 2015) raises two critical issues: first, women are underrepresented in the computer field (OECD, 2015a; OECD, 2015b); second, girls lose their interest in computer sciences during adolescence (Gras-Velazquez et al., 2009). Therefore, the aim of this study is to investigate gender differences in self-efficacy and engagement
through educational narrative methods for learning programming at middle school, a period considered critical in the research literature (Bandura, 1997; Pajares & Schunk, 2001a; Pajares & Schunk, 2001b). This is generally due to a decline in the self-efficacy beliefs of girls in science. Although this is an exploratory study, the implications that emerged show the potential of narrative educational activities to serve as a "cognitive bridge" to engage and improve the self-efficacy of the girls in computational thinking activities.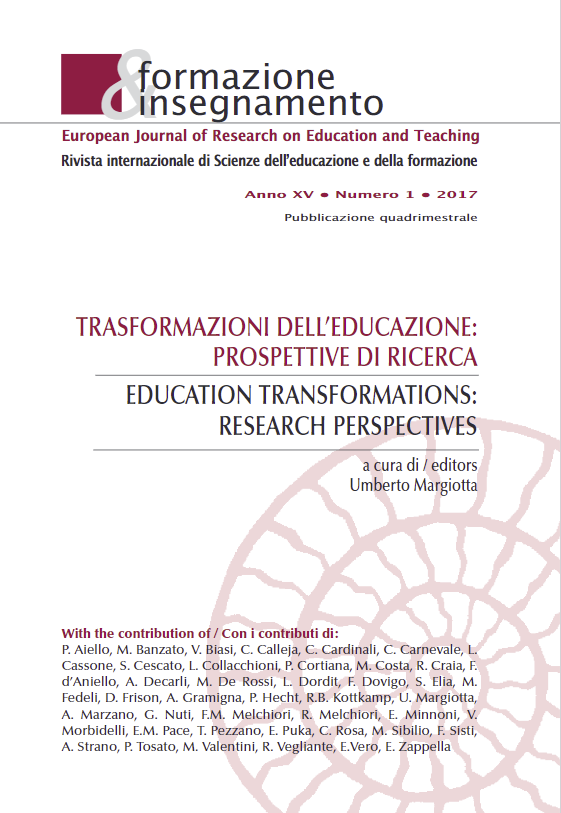 Downloads
How to Cite
Tosato, P., & Banzato, M. (2017). Narrative learning in coding activities: gender differences in middle school. Formazione & Insegnamento, 15(1), 339–354. Retrieved from https://ojs.pensamultimedia.it/index.php/siref/article/view/2185
License
Copyright (c) 2017 Paolo Tosato, Monica Banzato
This work is licensed under a Creative Commons Attribution 4.0 International License.
Formazione & insegnamento is distributed under Attribution 4.0 International (CC BY 4.0).
For further details, please refer to our Repository & Archiving Policy, as well as our Copyright & Licensing Terms.