Does a multimodal narrative workshop enhance motivation in multicultural class? A exploratory study in a primary school
Abstract
Today's teachers face a double challenge: to raise the students' communicative and narrative skills, while at the same time maintaining a high level of motivation even in the face of the difficulties caused by the use of Italian as L2. In this context, the use of multimodal narrative activities can be effective, allowing everyone to find their own most congenial way of expression. In a class of 8-9 year olds with a high rate of foreign students, we organized a multimodal storytelling workshop based on an adaptation of Shakespeare's work "The merchant of Venice". Eighteen children tried their hand at listening, shadow theatre, drawing, confrontation, writing and digital storytelling. At each step, we measured their motivation for storytelling, trying to understand which activities produced the greatest effects. Results show that foreign children start with a lower perception of their narrative skills and perceive a higher effort. However, at the end of the workshop the two groups finished with very close results. Children feel more confident communicating by acting but the set of experienced modalities motivated children to narrate. We have recorded a steady interest by the children, and despite some difficulties, they showed perseverance and determination in the assigned tasks, bringing them to completion.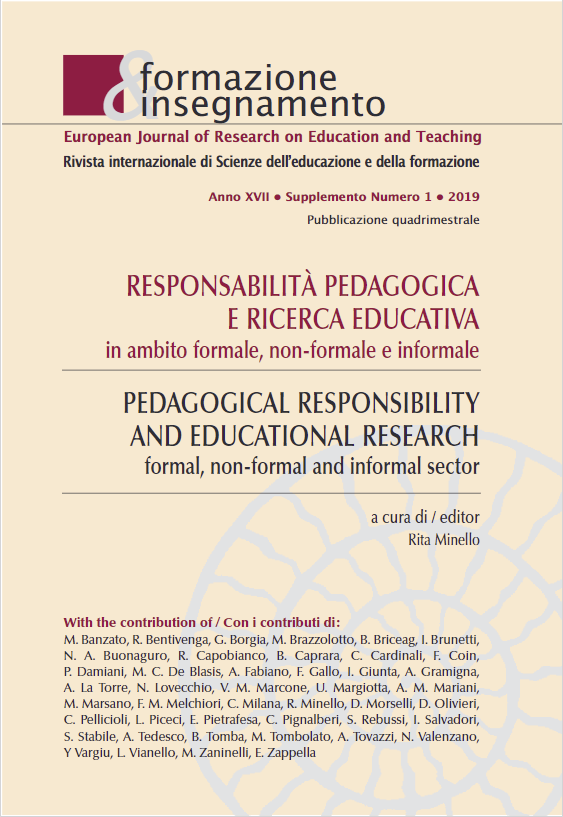 Downloads
How to Cite
Banzato, M., & Coin, F. (2019). Does a multimodal narrative workshop enhance motivation in multicultural class? A exploratory study in a primary school. Formazione & Insegnamento, 17(1 Suppl.), 77–90. Retrieved from https://ojs.pensamultimedia.it/index.php/siref/article/view/3311
License
Copyright (c) 2019 Pensa MultiMedia
This work is licensed under a Creative Commons Attribution 4.0 International License.
Formazione & insegnamento is distributed under Attribution 4.0 International (CC BY 4.0).
For further details, please refer to our Repository & Archiving Policy, as well as our Copyright & Licensing Terms.