Enabling governance for the development of the school system
Abstract

As pointed out by Delors, new globalisation poses the challenge of defining
educational and training policies to promote critical awareness of the
ways in which social values contribute to the extraction of men's knowledge
and the participation in / sharing of the emerging opportunities from both
human and social resources. From this is also derived the discovery of a link
between the blossoming of both personal and communal intelligence as
the driving force behind the extraction of values enabled by the active participation of citizens during the course of their lives. Expansion of substantive
freedoms, firstly of students and subsequently of citizens in general, is
equivalent to expanding their ability and freedom to put in place more varied
life-styles. A person who is free to choose "living the life that they are
able to value and to broaden the real choices that are available to them" is
a person who is active, enterprising and proactive: these are all characteristics
which contribute to the development of society. The essay will analyse
the organizational, professional and geographical development of the
school in light of the amendments to Law No. 107 with the aim of qualifying
a new vision with regard to the enabling of governance (of enabling governance).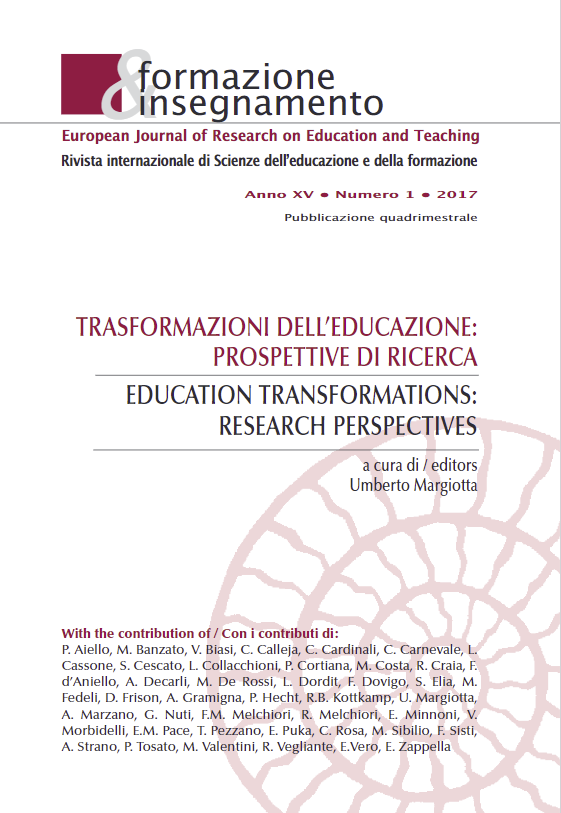 Downloads
How to Cite
Costa, M. (2017). Enabling governance for the development of the school system. Formazione & Insegnamento, 15(1), 165–178. Retrieved from https://ojs.pensamultimedia.it/index.php/siref/article/view/2172
License
Copyright (c) 2017 Massimiliano Costa
This work is licensed under a Creative Commons Attribution 4.0 International License.
Formazione & insegnamento is distributed under Attribution 4.0 International (CC BY 4.0).
For further details, please refer to our Repository & Archiving Policy, as well as our Copyright & Licensing Terms.