The autobiographical approach in the Special Education for the Cognitive Disabilities. From theoretical foundations to applicative opportunities
Abstract
The autobiographical approach represents a set of educational strategies that have fertile applicative opportunities in the Special Education for the family members of students with Cognitive Disabilities. In this paper the theoretical foundations of the approach are outlined, and the connections with the narrative practices widely used in educational interventions for the families of students with serious Cognitive Disabilities are highlighted.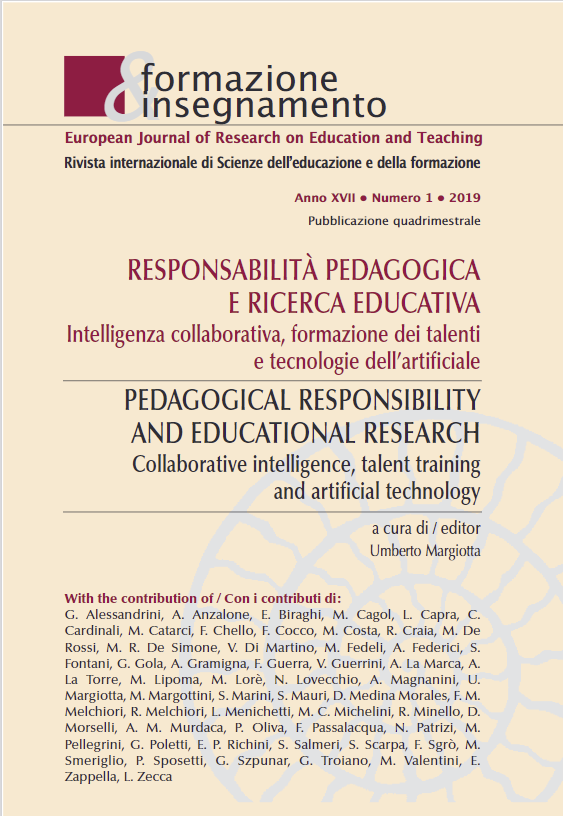 Downloads
How to Cite
Fontani, S. (2019). The autobiographical approach in the Special Education for the Cognitive Disabilities. From theoretical foundations to applicative opportunities. Formazione & Insegnamento, 17(1), 101–114. Retrieved from https://ojs.pensamultimedia.it/index.php/siref/article/view/3416
License
Copyright (c) 2019 Pensa MultiMedia
This work is licensed under a Creative Commons Attribution 4.0 International License.
Formazione & insegnamento is distributed under Attribution 4.0 International (CC BY 4.0).
For further details, please refer to our Repository & Archiving Policy, as well as our Copyright & Licensing Terms.