Analysis of core teaching. Research experience with preservice teachers on practical and theories of teaching
Abstract
A topic very present in the teacher education programs is the ability to analyze
the teaching in its essence, even from different perspectives, to support
epistemological processes, promote effective teaching practices,
strengthen the methodological learning of future teachers. The study proposes
a research experience to identify and reflect on the main teacher's
knowledge and methodological skills, through the video-analysis of teaching,
with 30 preservice teachers. The framework could be of support for further
research on teaching and learning and on pre-service and in service
teachers' professional development.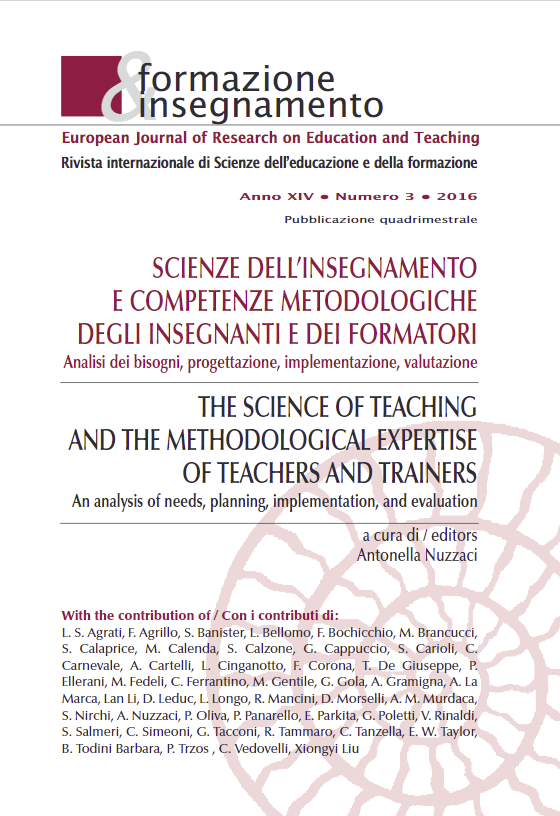 Downloads
How to Cite
Gola, G. (2017). Analysis of core teaching. Research experience with preservice teachers on practical and theories of teaching. Formazione & Insegnamento, 14(3), 263–276. Retrieved from https://ojs.pensamultimedia.it/index.php/siref/article/view/2057