Mind frames and misconceptions in teachers' training
Abstract
Evidence based research on the efficacy of instruction and teachers with expertise recently has provided a framework for new models of teacher training. It has highlighted especially how teaching mind frames are elements to distinguish between teachers with or without expertise. Revealing teachers' mind frames and especially their implicit misconceptions may be of particular relevance to promote a critical reflection and a comparison with teaching behaviors informed by evidence. This paper describes the Effective Teaching Questionnaire (ETQ) designed for this purpose. It has been administered to ungraduated students – first year of university course – and teachers. Results show no substantial differences between instructional misconceptions of students and teachers. This suggests that misconceptions remain similar over the years with no relevant changes during university education.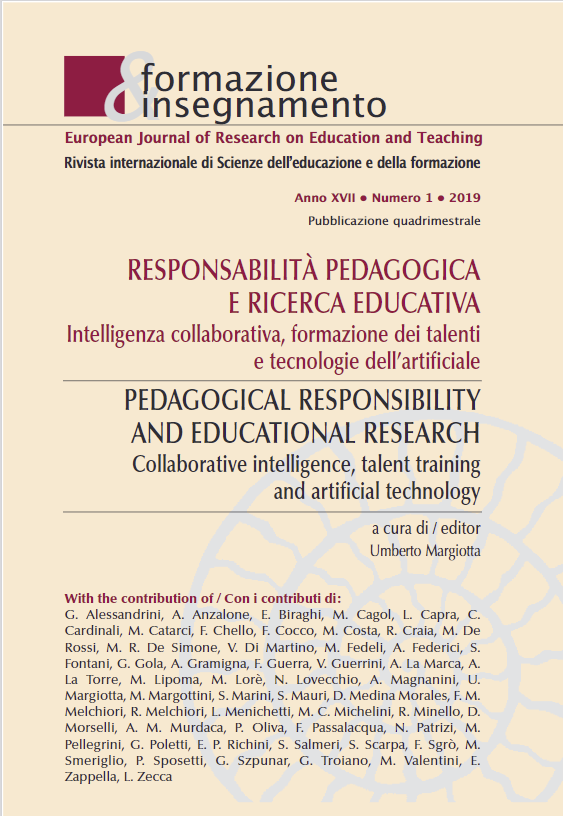 Downloads
How to Cite
Menichetti, L., Pellegrini, M., & Gola, G. (2019). Mind frames and misconceptions in teachers' training. Formazione & Insegnamento, 17(1), 351–374. https://doi.org/10.7346/-fei-XVII-01-19_29
License
Copyright (c) 2019 Pensa MultiMedia
This work is licensed under a Creative Commons Attribution 4.0 International License.
Formazione & insegnamento is distributed under Attribution 4.0 International (CC BY 4.0).
For further details, please refer to our Repository & Archiving Policy, as well as our Copyright & Licensing Terms.