Development innovation adaptive evolution model for school leadership
Abstract
This paper outlines a new model for the analysis and evaluation of school principals leadership. We designed this innovation leadership model we believe that such a shift in the practice of principals will have a profound and positive effect on results for schools and students in our public schools. In order to this,
we describes the core design principles that underlie the innovation leadership model and we outlines the two things that we recommend are measured when assessing principals and supporting their improvement: leadership practice and student outcomes. Principals are responsible for a great many things,
but no framework or evaluation system can measure every principal responsibility. This innovation leadership model proposes that a principal's effectiveness should be measured by: (1) the actions that they demonstrate to drive higher levels of school achievements and (2) the degree to which they are successful in improving student outcomes. We call these "practice" and "outcomes.". These categories encompass the most important principal actions and the most important results of their work. The model does
two things at once. First, it serves as an accountability tool, defining effectiveness and assessing whether principals measure up to that definition. Second, it serves as a development tool, providing a structure
for principals to get timely feedback and improve their practice. What binds these two things together is a significant emphasis on growth over time, whether that's in the structure for supporting principals to continually improve practice or in setting ambitious student outcome targets. This innovative model of leadership is constructed so that every principal can use it with a minimum additional readjustment and, in particular, at a reduced cost. In addition, the model is aligned to support the work of an auditor, or the evaluation commission, which evaluates the same school leaders.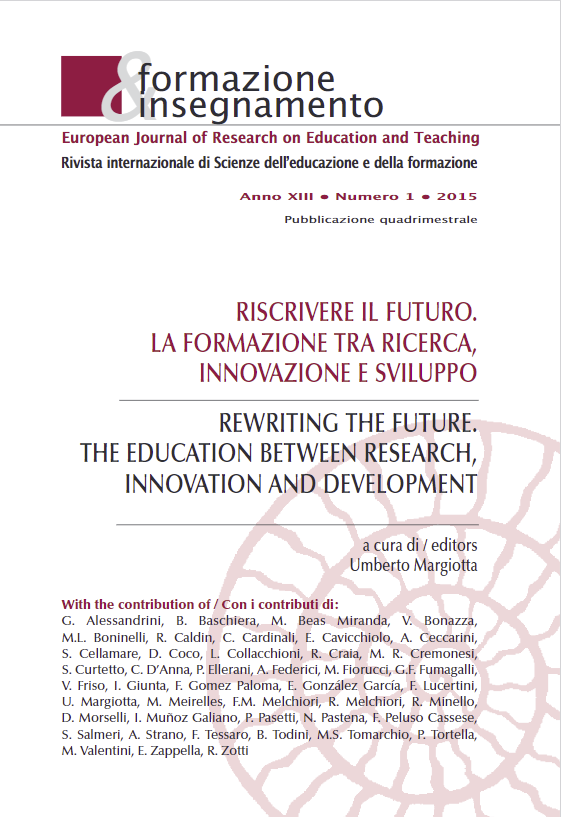 Downloads
How to Cite
Melchiori, R., & Ellerani, P. (2015). Development innovation adaptive evolution model for school leadership. Formazione & Insegnamento, 13(1), 45–54. Retrieved from https://ojs.pensamultimedia.it/index.php/siref/article/view/1677
License
Copyright (c) 2015 Roberto Melchiori, Piergiuseppe Ellerani
This work is licensed under a Creative Commons Attribution 4.0 International License.
Formazione & insegnamento is distributed under Attribution 4.0 International (CC BY 4.0).
For further details, please refer to our Repository & Archiving Policy, as well as our Copyright & Licensing Terms.