"Not only accademically oriented, but friendly and supportive": a research on students'perspectives of school quality in three European countries
Abstract
Among the main policy objectives recently reaffirmed by the European Community are the renewed European cooperation in the youth field and the emphasis on developing social capital, citizenship and participation. The need to give young people a more significant role in decision making processes, in particular in school contexts, has been acknowledged also in the educational research field. Focusing on evaluative school contexts,  some researchers highlight that we need more active approaches to assessment and accountability, which afford a more significant role to stakeholders inside school
communities, and in particular to students, the less listened voice in schools. Within this framework, the aim of this article is to build a new concept of school quality, drawing from how pupils in England, Italy and France answered the question 'what does make a good school?'. Qualitative data was collected by direct consultation with pupils through an open ended questionnaire in three middle schools, one of each country.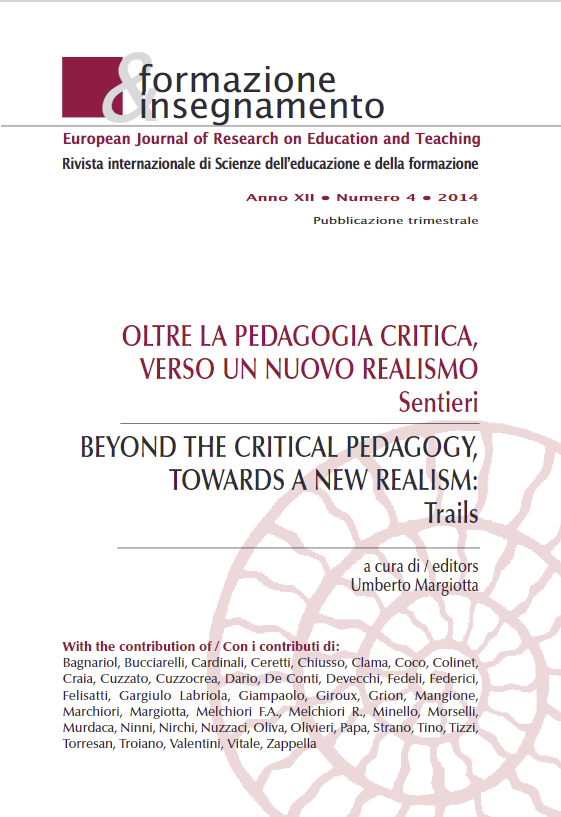 Downloads
How to Cite
Grion, V., Devecchi, C., & Colinet, S. (2014). "Not only accademically oriented, but friendly and supportive": a research on students'perspectives of school quality in three European countries. Formazione & Insegnamento, 12(4), 273–290. Retrieved from https://ojs.pensamultimedia.it/index.php/siref/article/view/1627
License
Copyright (c) 2014 Valentina Grion, Cristina Devecchi, Séverine Colinet
This work is licensed under a Creative Commons Attribution 4.0 International License.
Formazione & insegnamento is distributed under Attribution 4.0 International (CC BY 4.0).
For further details, please refer to our Repository & Archiving Policy, as well as our Copyright & Licensing Terms.