Teaching learning to read: a metacognitive didactic model for teaching reading in the lower secondary school
Abstract
The present study has as its object a process of improvement of the reading skills based on a metacognitive approach. According to a longitudinal perspective (three years of secondary school level), the research had firstly a diagnostic phase aimed to the detection of training needs in the understanding of written texts and reading strategies; an experimental design with a treatment focused on six strategies; finally, in order to determine the effectiveness of the intervention, administrations of new reading tests in second and third
classes.
The sample consists of 18 first classes, belonging to three institutions, for a total of 359 students.
The teaching modules included a 20 hour treatment and involved six experimental classes, for a total of 130 students, as well as six teachers in the training-research. The results of the treatment showed a significant correlation between the scores obtained by the students in the reading tests and the score resulting from the application of the strategies.
The estimate of the effect size due to the treatment is 0.50 between school A (experimental group) and school B (1 control group) and 0.62 between school A (experimental group) and school C (2 control group).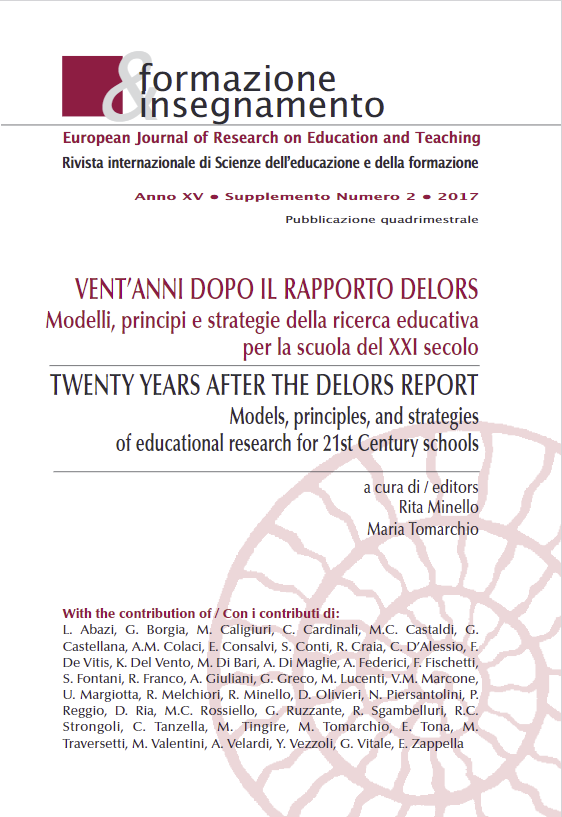 Downloads
How to Cite
Castellana, G. (2017). Teaching learning to read: a metacognitive didactic model for teaching reading in the lower secondary school. Formazione & Insegnamento, 15(2 Suppl.), 301–316. Retrieved from https://ojs.pensamultimedia.it/index.php/siref/article/view/2604
License
Copyright (c) 2017 Giusi Castellana
This work is licensed under a Creative Commons Attribution 4.0 International License.
Formazione & insegnamento is distributed under Attribution 4.0 International (CC BY 4.0).
For further details, please refer to our Repository & Archiving Policy, as well as our Copyright & Licensing Terms.