The educational dilemma of a reactionary: Louis de Bonald's Théorie de l'éducation sociale
Keywords:
De Bonald's Théorie de l'éducation sociale, Reactionaryism, Classism, Talent Education, Women's Education
Abstract
The article intends to present one of the lesser known works of the reactionary thinker Louis de Bonald, the Théorie de l'éducation sociale. What emerges is an educational concept that isn't always coherent, but interesting as it's paradigmatic of a troubled era in European history.
References
Balanda (de) F.B. (2021). Louis de Bonald. Philosophe et homme politique (1754-1840). Paris: CNRS Editions.
Bonald (de) L.A. (1982). Oeuvres complètes. Genève-Paris: Slatkine, XIV-XV, 1-77.
Barberis, G. (2007). Louis de Bonald. Potere e ordine tra sovversione e Provvidenza. Brescia: Morcelliana
Klinck, D. (1996). The french counterrevolutionary theorist, Louis de Bonald. Bristol: Peter Lang Inc.
Mugica, L.F. (1988). Tradición y revolución: filosofía y sociedad en el pensamiento de Louis de Bonald. Pamplona: Eunsa.
Pastori, P. (1990). Rivoluzione e potere in Louis de Bonald. Firenze: Olschki.
Ravera, M. (1991). Introduzione al tradizionalismo francese. Roma-Bari: Laterza.
Serra, T. (2005). La critica alla democrazia in Joseph de Maistre e Louis de Bonald. Roma: Aracne.
Toda, M. (1997). Louis de Bonald: théoricien de la contre-révolution. Suresnes: Clovis.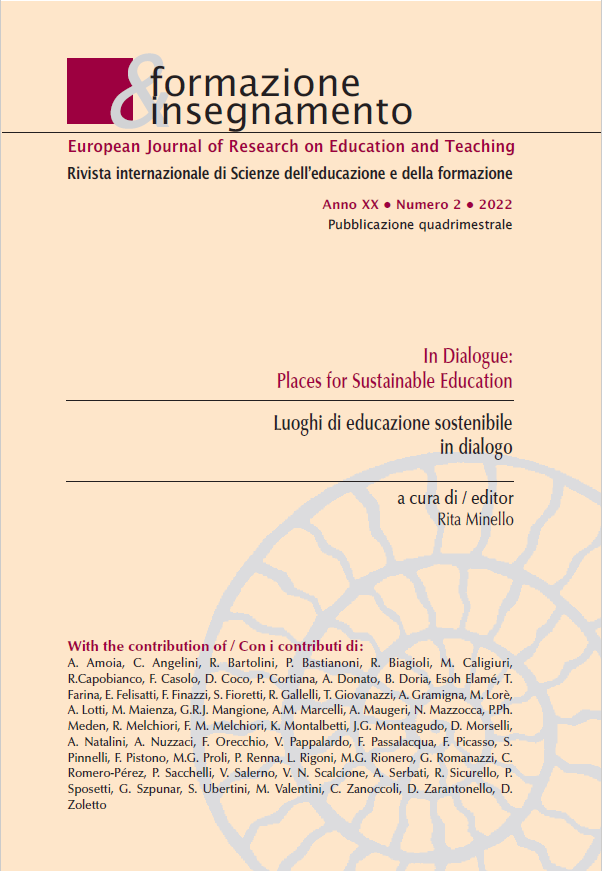 Downloads
License
Copyright (c) 2022 Michele Lorè
This work is licensed under a Creative Commons Attribution 4.0 International License.
Authors that publish in Formazione & insegnamento accept the following conditions:
Authors keep their copy rights for their work and give the journal only the right of first publication and distribution of it. Concurrently, the work is licensed under Attribution 4.0 International (CC BY 4.0), which allows others to share their work porovided they attribute it to their original author and acknowledge its first appearance in this journal.
Authors might engage in other licensing agreements, provided such agreements are 

non exclusive

regarding the distribution of the published work (e.g., place a copy in a physical institutional repository, or publish it in a book). In this case, the authors must acknowledge in the new version of the work that it was first published on this journal.
Authors may distribute their accepted manuscripts (pre-print) online (e.g., online repositories, personal website) during the publication process. This is allowed because it is the source of informed exchange with peers and increases the value of the published work. Please be aware that the distribution and dissemination to peer and through archives does not constitute a "publication" in a volume belonging to a series (ISSN): Formazione & insegnamento publishes previously unpublished works.