Rural schools in Sicily between proximity and Heimatlosigkeit: from ground to Earth
Abstract
In this article the author presents a research project that highlights the role of rural schools in Sicily (from 1919-23 to 2008). These schools were built for both greater ubiquity for a broader education and promotion of culture of citizenship.
A lot of rural schools have been closed for economic and social reasons, but they have for years pursued the pivotal and delicate role of bringing knowledge among the children of the farmers, limiting the scholastic dispersion and favouring the processes of social inclusion. Rural schools are civic garrisons to revalue in a prospective of permanent learning through different uses.
This study started between the end of 2008 and February 2009. The first results of surveys in the territory have been exposed during the congress in Rome March 16, 2009, at a conference held at the University "Roma Tre". From November 2009 till today the research has continued at both regional and national levels
(Rural area around Rome, Tuscany and Umbria).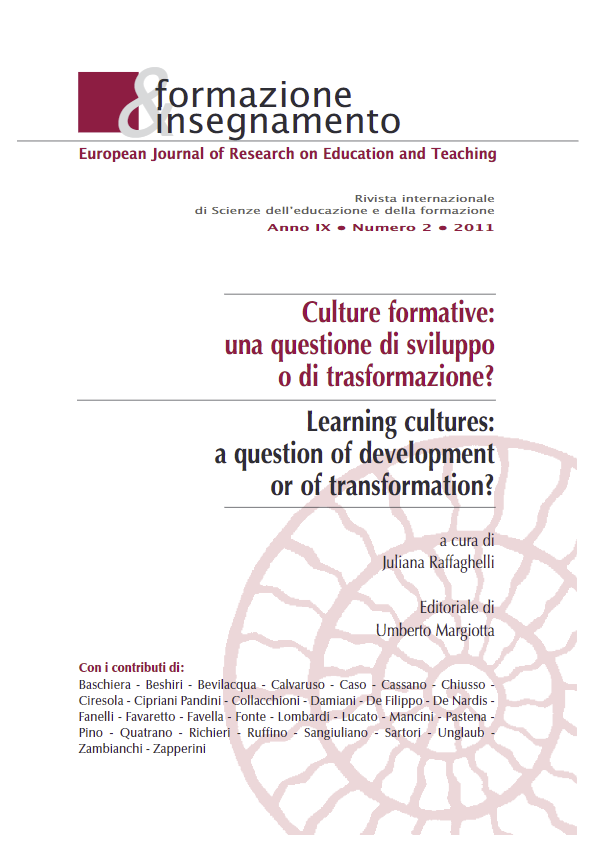 Downloads
How to Cite
Calvaruso, F. P. (2014). Rural schools in Sicily between proximity and Heimatlosigkeit: from ground to Earth. Formazione & Insegnamento, 9(2), 235–244. Retrieved from https://ojs.pensamultimedia.it/index.php/siref/article/view/1060