Cartography, topography and landscapes in didactics. Geo-cartographic metaphors of Dante Alighieri
Abstract
In the didactic of our schools, the cartographic method is not sufficiently
proposed or when offered the method is obsolete. Books and schoolbooks
contain extraordinary set images of exclusive landscapes, also easily accessible
by multimedia tools. Reality of places, instead, from what is observed
from a classroom window to that of distant regions can be recognized and
associated to the cartographic representation, both hard copy o digital. Integrated
use of cartographic tools of the past (maps and historical maps),
prints or paintings of famous artists, "narratives" in places of literature (the
Divine Comedy as an example), is an endearing, unsuspected and winning
didactic aim in today school of any degree levels.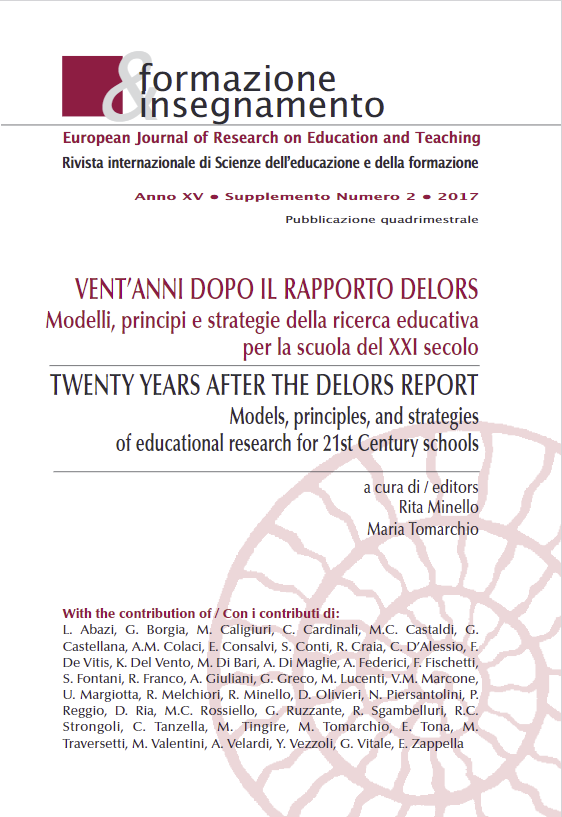 Downloads
How to Cite
Franco, R. (2017). Cartography, topography and landscapes in didactics. Geo-cartographic metaphors of Dante Alighieri. Formazione & Insegnamento, 15(2 Suppl.), 141–150. Retrieved from https://ojs.pensamultimedia.it/index.php/siref/article/view/2588
License
Copyright (c) 2017 Roberto Franco
This work is licensed under a Creative Commons Attribution 4.0 International License.
Formazione & insegnamento is distributed under Attribution 4.0 International (CC BY 4.0).
For further details, please refer to our Repository & Archiving Policy, as well as our Copyright & Licensing Terms.