The use of Digital Technologies in Pedagogical Practice: a project of the formation and inclusion at long distance education
Abstract
The issue of this paper is in the context of public policy for developments of inclusive practices in schools. Within this context we highlight the pedagogical practice in interculture perspective on which reflection intend to further knowledge about "ways of teaching" in schools, despite space and modality; which implies critical aspects for the integration of digital technologies
to the teaching and learning process, intending development the inclusive and multicultural practice, respecting differences and equal rights.
The proposed analyses becomes on the unveiling of a thread that gives the visibility to a process of consciousness of teachers and didactics limitation, to pursue the possibilities and trends of professionalization, a dialog whith the school reality, revealing the reframing of the Society Knowledge. This reflective practice intends to seek some answers to the challenges facing society in the twenty-first century, considering the new logic of education
and pedagogical culture anticipating a new performance of teacher in formal and non-formal spaces of education.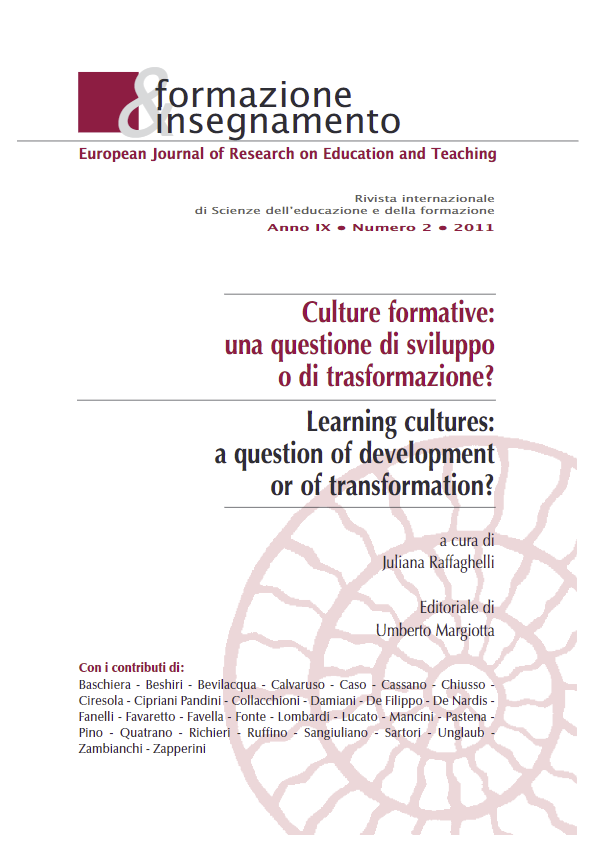 Downloads
How to Cite
Silveira Sartori, A., Cipriani Pandini, C. M., & da Rocha Unglaub, T. R. (2014). The use of Digital Technologies in Pedagogical Practice: a project of the formation and inclusion at long distance education. Formazione & Insegnamento, 9(2), 183–198. Retrieved from https://ojs.pensamultimedia.it/index.php/siref/article/view/1057