Complexity of the emotion-reason relationship
Abstract
In this theoretical contribution I discuss the relationship between reason, cognition, knowledge, intelligence, on the one hand, and affection, feeling, passion, emotion, on the other. The disjunctive interpretation of this relationship, which has a long philosophical tradition and is deeply rooted in our culture and our ways of thinking, has influenced education significantly. The shift from a disjunctive perspective to a connective one, in the context of increasing educational complexity, can promote pedagogic planning that includes a moral-relational dimension. The analysis of the Stoic theory of passions (particularly Chrysippus' theory) illuminates the connections between emotional, cognitive, and moral aspects. I therefore propose to draw a parallel between the Stoic model and the relationship between experience and reflective thinking which is central to John Dewey's philosophy of education. I will conclude by attempting to show the potential minimum conditions needed to manage an applicative educational framework that aims at promoting critical, rational and ethically-oriented thinking on emotional experiences.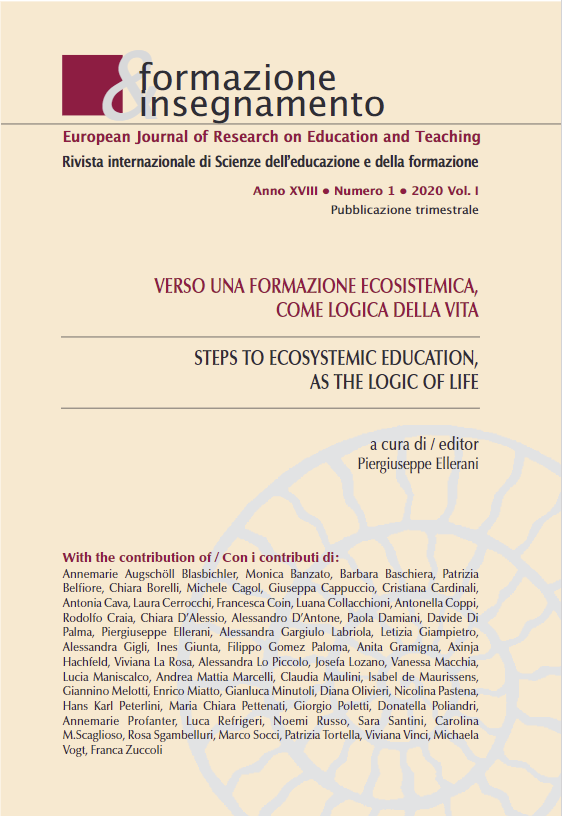 Downloads
How to Cite
Cagol, M. (2020). Complexity of the emotion-reason relationship. Formazione & Insegnamento, 18(1 Tome I), 6–19. https://doi.org/10.7346/-fei-XVIII-01-20_02
License
Copyright (c) 2020 FORMAZIONE & INSEGNAMENTO. European Journal of Research on Education and Teaching
This work is licensed under a Creative Commons Attribution 4.0 International License.
Formazione & insegnamento is distributed under Attribution 4.0 International (CC BY 4.0).
For further details, please refer to our Repository & Archiving Policy, as well as our Copyright & Licensing Terms.