Using the Arts to Teach Environmental Education through Self-Directed Learning
Keywords:
Environmental education, Visual art education, Early childhood education
Abstract
To enhance students' environmental knowledge, art helps to transcend the classroom while incorporating academic content in multithemed lessons that integrate and meet academic standards. As Inwood remarks, this approach expands creativity and applies real world critical thinking skills to environmental problems, issues, and future sustainability. This study describes interdisciplinary instruction using environmental arts education, which encourages students to help community and local environments. The authors frame this experience for the youngsters by showing them how to create their own art so they can make immediate and personal connections to the natural environment. While participating in the educational lessons, students learn how their actions affect the environment, and through their own artistic contributions, they essentially become "environmental artists" who enrich the world at large. Students apply their understanding of these issues through self-directed learning experiences of the type described by Grava and Pole, and they discover direct connections between themselves, others, and the environment.
References
Costa, A., & Kallick B. (2004). Assessment strategies for self-directed learning. Corwin Press. https://dx.doi.org/10.4135/9781483328782
Fogarty, R., Perkins, D. N., & Barrell, J. (1991). The mindful school: How to teach for transfer. IRI/Skylight Pub.
Grande, J. (2004). Balance: Art and Nature. Black Rose Publishing.
Grava, J., & Pole, V. (2021). The promotion of self-directed learning in pre-school: Reflection on teachers' professional practice. Cypriot Journal of Educational Sciences, 16(5), 2336–2352. https://doi.org/10.18844/cjes.v16i5.6351
Illeris, H. (2012). Interrogations: Art, art education and environmental sustainability. International Journal of Education through Art, 8(3), 221–237. https://doi.org/10.1386/eta.8.3.221_1
Inwood, H. (2010). Shades of green: Growing environmentalism through art education. Art Education, 63(6), 33–38. https://doi.org/10.1080/00043125.2010.11519100
Jung, C. (1959). Mandala symbolism (R. F. C. Hull, Trans.). Princeton University Press.
Kim, J. S., & Burkhauser, M. A. (2022). Teaching for transfer can help young children read for understanding. Phi Delta Kappan, 103(8), 20–24. https://doi.org/10.1177/00317217221100006
Ulbricht, J. (1998). Changing concepts of environmental art education: Toward a broader definition. Art Education, 51(6), 22–34. https://doi.org/10.2307/3193748
Vasko, Z. (2016). Connections between artistic practice and experiences in nature: Considerations for how art education can engender ecological awareness. Canadian Review of Art Education: Research and Issues / Revue canadienne de recherches et enjeux en éducation artistique, 42(2), 69–79. https://doi.org/10.26443/crae.v42i2.8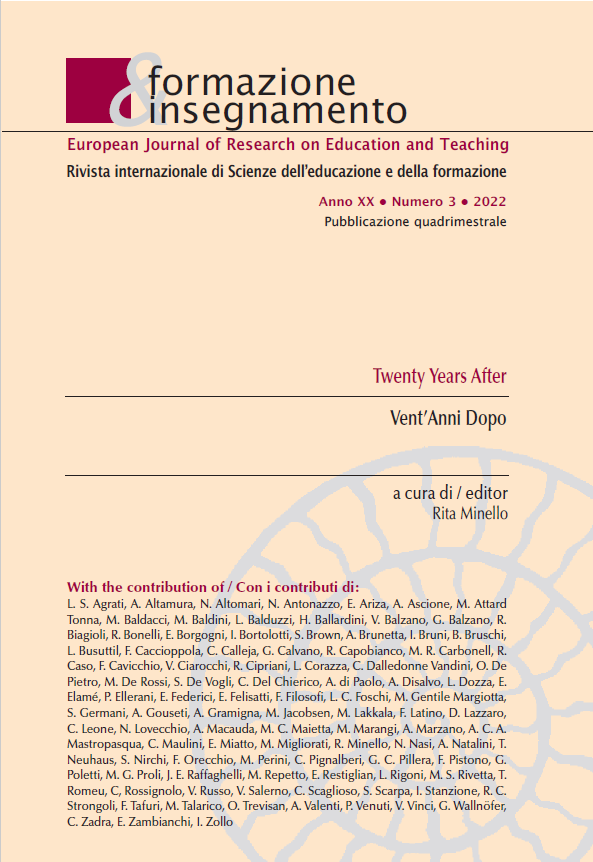 Downloads
How to Cite
Brown, S., & Ariza, E. (2022). Using the Arts to Teach Environmental Education through Self-Directed Learning. Formazione & Insegnamento, 20(3), 190–206. https://doi.org/10.7346/-fei-XX-03-22_15
License
Copyright (c) 2022 Professor Susannah Brown, Professor Eileen Ariza
This work is licensed under a Creative Commons Attribution 4.0 International License.
Formazione & insegnamento is distributed under Attribution 4.0 International (CC BY 4.0).
For further details, please refer to our Repository & Archiving Policy, as well as our Copyright & Licensing Terms.