Movement as key word to design learning spaces
Abstract
For some years now, I have been accompanying schools in the process of pedagogical and didactic rethinking of their buildings and offering support to architects in defining their plans. In this journey I have noticed that a fundamental element in the design is linked to the approach with the movement. How do children move in space? How do they reach the various places in the school? How much space do they have to move? This essay aims to present some reflections and experiences in which movement becomes a central aspect of the pedagogical-didactic and architectural design of educational spaces.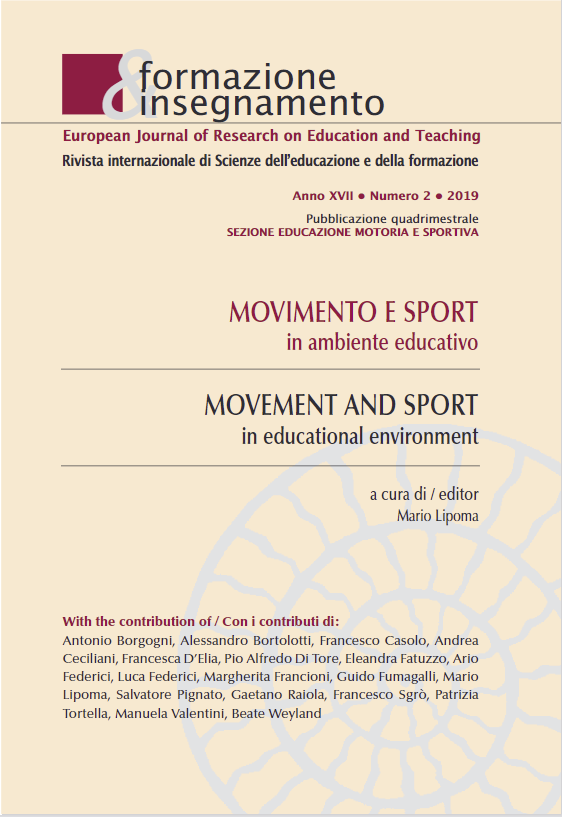 Downloads
How to Cite
Weyland, B. (2019). Movement as key word to design learning spaces. Formazione & Insegnamento, 17(2), 81–92. Retrieved from https://ojs.pensamultimedia.it/index.php/siref/article/view/3568
License
Copyright (c) 2019 Pensa MultiMedia
This work is licensed under a Creative Commons Attribution 4.0 International License.
Formazione & insegnamento is distributed under Attribution 4.0 International (CC BY 4.0).
For further details, please refer to our Repository & Archiving Policy, as well as our Copyright & Licensing Terms.