Education "to" liberty, education "for" liberty, education to agency. Freire and Capability Approach
Abstract
The pedagogic thought of Paulo Freire, often defined as a Rousseau of the XX century, recalls in its contents to the theology of liberation. Some of the pillars of this new theological theory, born in South America, are the roots of the theoretical and practical approach of the Brazilian educationalist,
academically born with some conceptions close to Marxist-Gramscian ideals, associated to Christianism. His work on the field is addressed to the Brazilian working class, poor and illiterate, that thanks to the educational method applied by Freire, manage to conquer their own rights.
So, not only the conventional educational praxis, not culture as a mean of democracy, but as a mean to reach freedom and democracy. The Christian doctrine of the theology of liberation, is for Freire this way an important pillar for the social struggle that aim to eliminate class differences and remove
all those obstacles to freedom and equality. The movement was created the great dictatorial regimes that during the XX century have oppressed people in South America, which was a direct expression of the colonial period brought on by the Europeans and that, during the '900, found a fertile ground
to install dictatorships closely tied to the economic powers of that time.
The new way of spreading culture, modern and anti-colonial (in the sense to cut ties with the colonialists) propose a new social scheme of liberation of the populations, especially South American, from the chains of ignorance and dependence from the dominator. We may also propose a pioneering outlook
of Freire towards education and the formulation of a collective and unitary people conscience.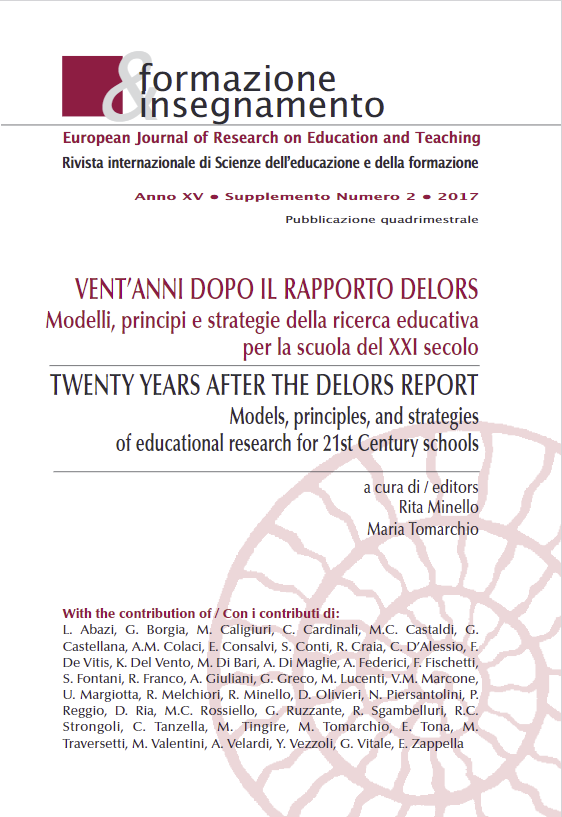 Downloads
How to Cite
Colaci, A. M. (2017). Education "to" liberty, education "for" liberty, education to agency. Freire and Capability Approach. Formazione & Insegnamento, 15(2 Suppl.), 49–64. Retrieved from https://ojs.pensamultimedia.it/index.php/siref/article/view/2579
License
Copyright (c) 2017 Anna Maria Colaci
This work is licensed under a Creative Commons Attribution 4.0 International License.
Formazione & insegnamento is distributed under Attribution 4.0 International (CC BY 4.0).
For further details, please refer to our Repository & Archiving Policy, as well as our Copyright & Licensing Terms.