Lifelong Learning and work for elder workers
Abstract
Skills and competences are subject to a so rapid obsolescence which cause falls in productivity and activity rates of older workers; to this situation is added the demographic phenomenon called "population aging", whose repercussions will be felt on social and welfare systems. The science of education must, therefore,
identify lines of action to ensure the real inclusion – life long – in educational activities for individuals in old age, giving them the opportunity, not only to avoid leaking out prematurely from the cohorts of the working population, charging the pension system, less efficient than ever, but also to participate more consciously and for long time to social life.
Here it's presented the model of the "double helix of learning and work," by Giarini and Malitza, which aims at the opportunity to revisit the concept of lifelong learning, powered by a cultural and structural reform of the educational system which should be more integrated and linked whit the working system, and characterized by interdisciplinarity and professionalization.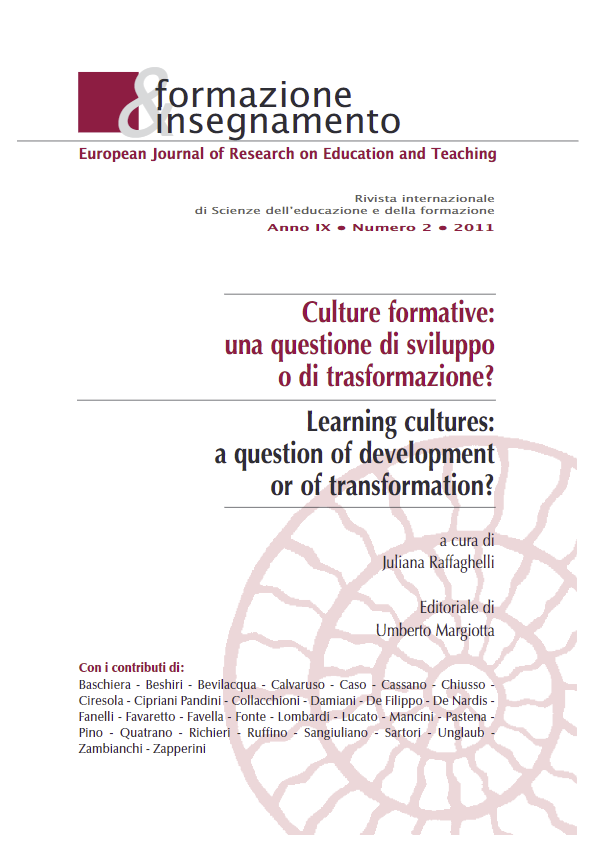 Downloads
How to Cite
De Filippo, R. (2014). Lifelong Learning and work for elder workers. Formazione & Insegnamento, 9(2), 42–58. Retrieved from https://ojs.pensamultimedia.it/index.php/siref/article/view/1043