Lettura ad alta voce per affrontare la doppia disuguaglianza
Parole chiave:
reading aloud, literacy skills, cultural diversity
Abstract
The paper presents one exploratory single case study (Yin, 2018) involving the implementation of the Reading Aloud method in the Porta Palazzo district of the Turin municipality in North-West Italy. In general, formal education tests show 'migrant' pupils scoring worse than 'natives' in reading in most countries; this implies a double inequality that is particularly evident in Western European, Nordic, and North American countries where 'migrant' students in most countries have to deal with extra difficulties in both reading and subjective wellbeing (Wang, 2021). Through logbook analysis, specific attention is given to teachers observation of the effects of reading aloud practice and to ways to address reading test performance for Italian pupils with a migrant background that have shown to be significantly and consistently lower when compared with 'native' pupils. The narrative analysis of the teachers logbook observations provides evidence that reading aloud at school has a positive impact upon those children who are coming from families that are not used to read aloud to their children.
Downloads
I dati di download non sono ancora disponibili.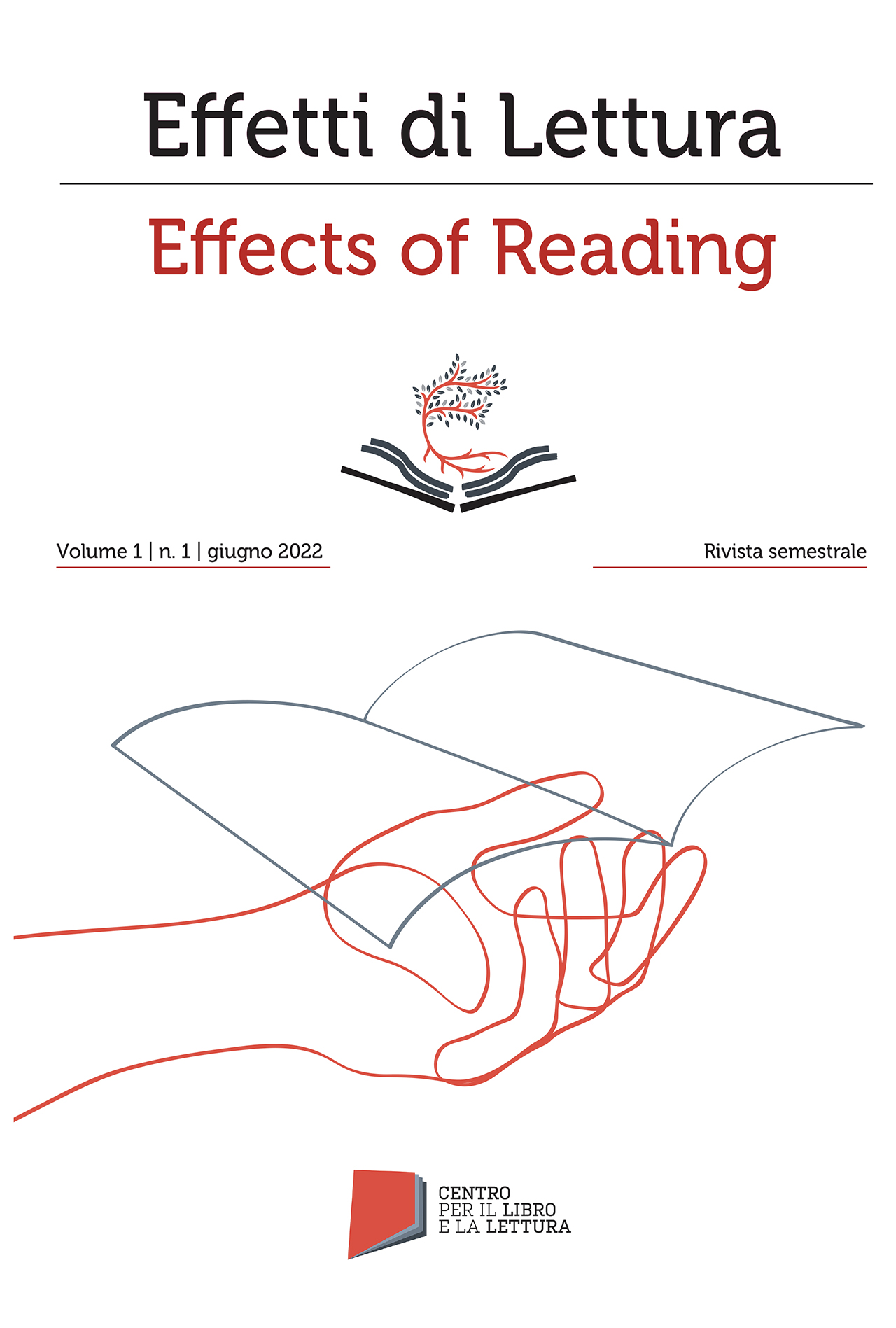 ##submission.downloads##
Licenza
Copyright (c) 2022 Effetti di lettura / Effects of reading
Questo lavoro è fornito con la licenza Creative Commons Attribuzione - Non commerciale 4.0 Internazionale.