Il soggetto lettore-scrittore: breve storia francese di un paradigma didattico contemporaneo
Parole chiave:
reader, literature, didactic paradigm, textual models, subject-reader, literary analysis
Abstract
The contribution proposes an excursus on the development of models for analysing and commenting on literary texts, from the biographies of authors to those of a structuralist matrix such as linguistic, narratological or rhetorical figure-based models, up to the reflection on subjective reading that has determined a didactic perspective. Three more recent reception models are presented: the historical-aesthetic model, concerned with the different readers who subsequently actualise works; the semi-ological model, which emphasises the textual palimpsest (model reader) that everyone must respect; and finally the model developed by Michel Picard, focused on 'the real reader'. The latter approach utilises game theories and Freudian psychoanalysis and places the experience of reading literary texts under the sign of the plurality of instances: the 'reader' who remains present to the world he perceives at the edge of the book space or through the sounds and scents that reach him from the outside world; the 'reader' who allows himself to be drawn into his memories and fantasies by the represen-tations and forms of the texts; and the 'reader' who enacts a diversified reflection. The focus of the contribution, however, is on the rise of the subject-reader paradigm, of which not only a comprehensive review is provided, but also experiences, trends, research and limitations. This orientation recognises the primary role in literary analysis of the 'empirical reader', who becomes a true teaching paradigm, a new way of conceiving the teaching of literature.
Downloads
I dati di download non sono ancora disponibili.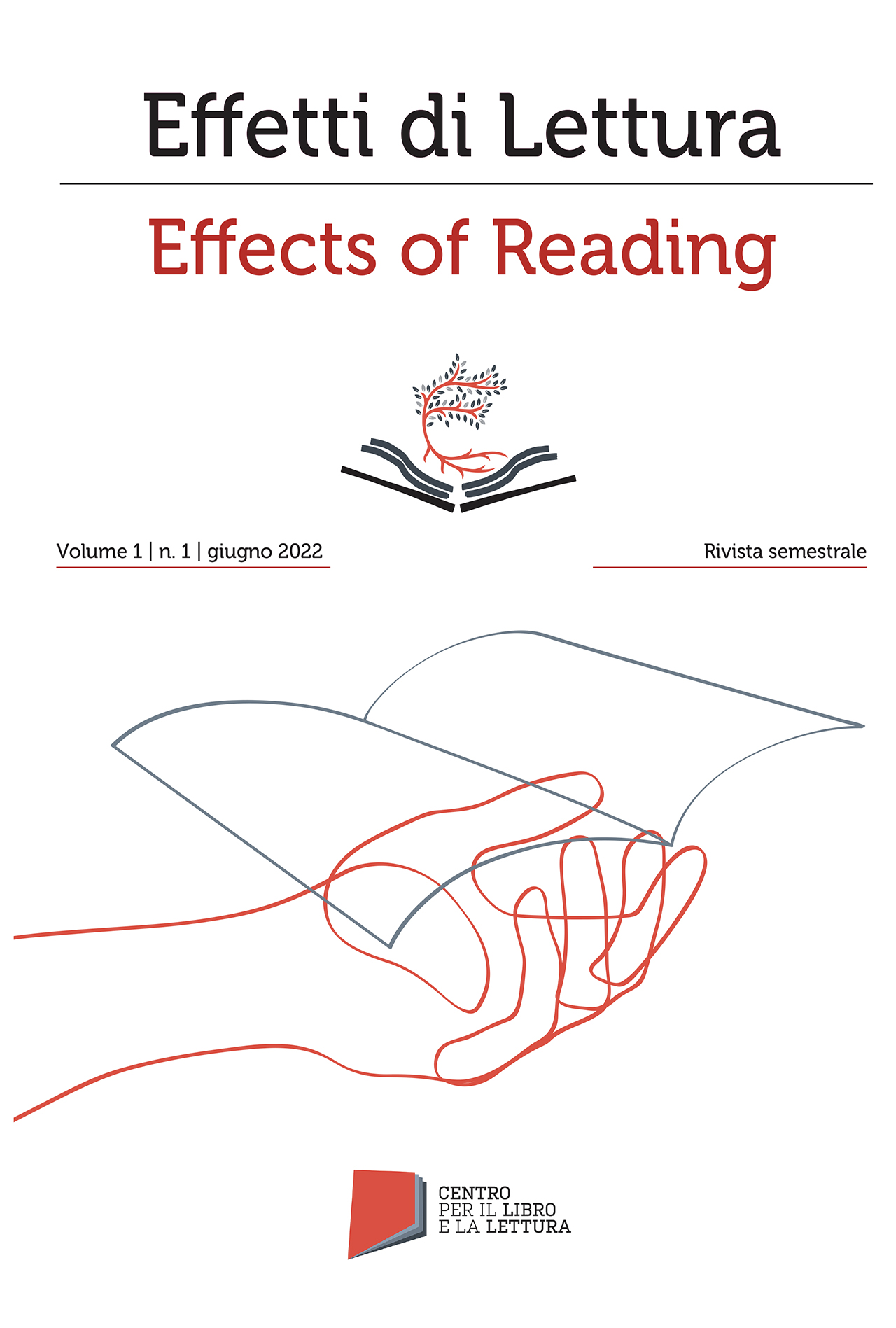 ##submission.downloads##
Licenza
Copyright (c) 2022 Effetti di lettura / Effects of reading
Questo lavoro è fornito con la licenza Creative Commons Attribuzione - Non commerciale 4.0 Internazionale.