Il "progetto educativo" di Anne Sullivan Macy
Abstract
The article presents, through the analysis of direct sources such as letters and speeches by Anne
Sullivan, a milestone in the history of special education. Anne's educational project shaped for
her famous student Helen Keller will be analyzed with a hermeneutic approach. The story of
Anne's life and her thoughts show the universality of education and the educability of every individual,
in all health conditions.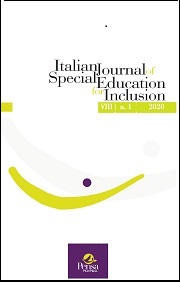 ##submission.downloads##
Sezione
I. RIFLESSIONE TEORICA (a. incontro con la storia; b. questioni epistemologiche)