Like Snow White?
Implicit gender educational models in Fairy Tales
Keywords:
gender, fairy tales, Snow White, stories, morals, pedagogy
Abstract
Starting from the historical reconstruction and analysis of one of the classic fairy tales, the contribution will proceed in the direction of other fairy tales and how the female role is articulated within them. The analysis, with a critical eye, will delve into the meanings and implications that a contemporary education, which still makes extensive use of classical texts, risks conveying to children.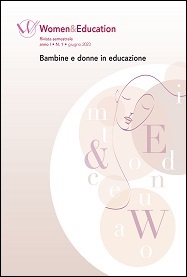 Downloads