Gender and educational tecnology in spanish Francoism. Uses and representations through photography
Keywords:
género, tecnologi­a educativa, fotografi­a, franquismo, Espana, gender, educational technology,, photography, Francoism , Spain
Abstract
This article analyzes the link between gender and educational technology in the main cities of Spain during the Francoist period. Based on the historical-educational method, an iconographic analysis is carried out of the photographs included in the student teaching practice reports from the "Romero Marín" collection, located in the Complutense Museum of Education (Madrid). For this purpose, the reports corresponding to the fifteen largest cities in the country -from Madrid to Gijón- have been considered and have been analyzed according to four study categories: educational level -distinguishing between primary and secondary education-, ownership of the educational centers, curricular diversity and differences according to the geographical context.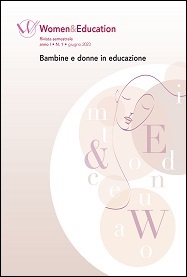 Downloads