On girls's bodies: new forms of violence in social media
Keywords:
Childhood, Identity, Body, Media Education, Web.
Abstract
The Terre des Hommes "Indifesa" report of 2022 draws an alarming picture of the situation of girls around the world, describing new forms of violence linked to the use of technology (such as tablets and smartphones). Specifically, what is denounced is online violence, perpetrated against girls, but also adolescents, which is manifested in the influence of social media on the formation of their identity, including through the manipulation of the body image of girls, who end up giving them a distorted idea of their body and therefore of their identity. I this respect, it is clear that there is a need to intervene in a systemic manner but with particular attention to the educational dimension from childhood onwards, both in the training of educators who will have to design media education interventions aimed at providing girls with the tools to decode and interpret the images and messages produced by social media, both in the promotion of emotional education.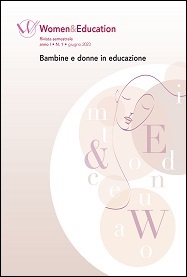 Downloads