Esser-ci in una relazione d'aiuto tra professione e motivazione
Parole chiave:
Profession, relationship, motivation, identity
Abstract
The changes under way have, on one hand, favoured the birth of new existential problems
while fostering, on the other hand, the appearance of new professional skills asregards the consulting relationship. The technical skills acquired, though, may turn out to be inadequate if there is not a clear understanding of the reasons for 'being there' in the relationship.The hypothesis discussed here is that quite often unconscious motivations may underpin behaviors.
Seeking to recover a non‐defined identity, making up for a lack of affection, or being
conditioned by ideological or religious frameworks may all be motivational aspects which end up demeaningthe relationship and making it unauthentic. Becoming aware of these needs, defining the roles, making the setting strategically consistent and, last but not least, supervision may all contribute to adequately handling this type of situation.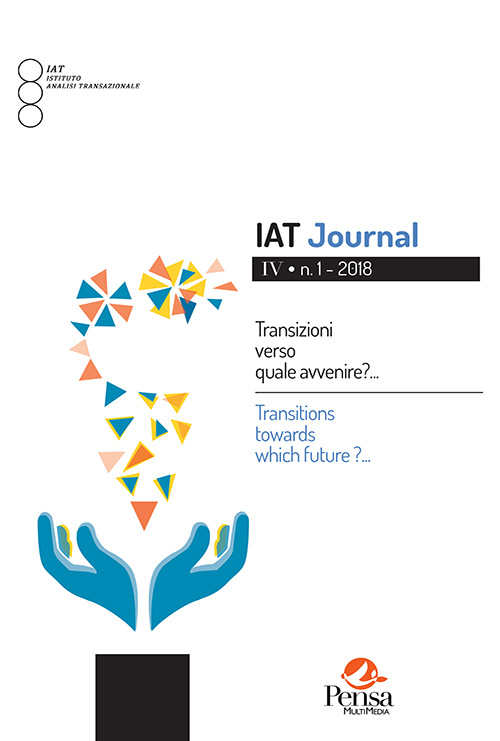 ##submission.downloads##