Il disagio sociale infantile e la comunità educativa di accoglienza. Strategie educative di promozione del benessere
Abstract
The paper aims to respond to the existing pedagogical research gap on the problem of children
in conditions of disadvantage and social marginality who spend their childhood in residential
educational communities. We look at social disadvantage as a complex device that inhibits the
achievement of personal and social well-being and that generates "special" educational needs,
even if not medically certified.
A criteria system is offered to respond to the needs of growth and development of the child, to
obtain a better quality of life, well-being, emancipation and inclusion.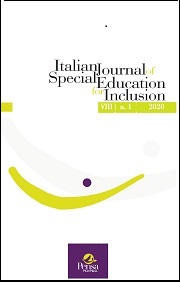 ##submission.downloads##