The Secret of the World
Keywords:
Ontology, Destiny, Nihilism, Nothing, Becoming, Pure and Isolated Earth
Abstract
In the net of nihilism, the becoming of the world shows itself as becoming nothing and from nothing. The root of the isolated earth. But the isolated earth is not totally other than destiny: it is its distortion. Thus the secret of the world consists in the removal - not by a will (man's or God's) - of this alteration. First, what remains is the appearing and disappearing of the eternals.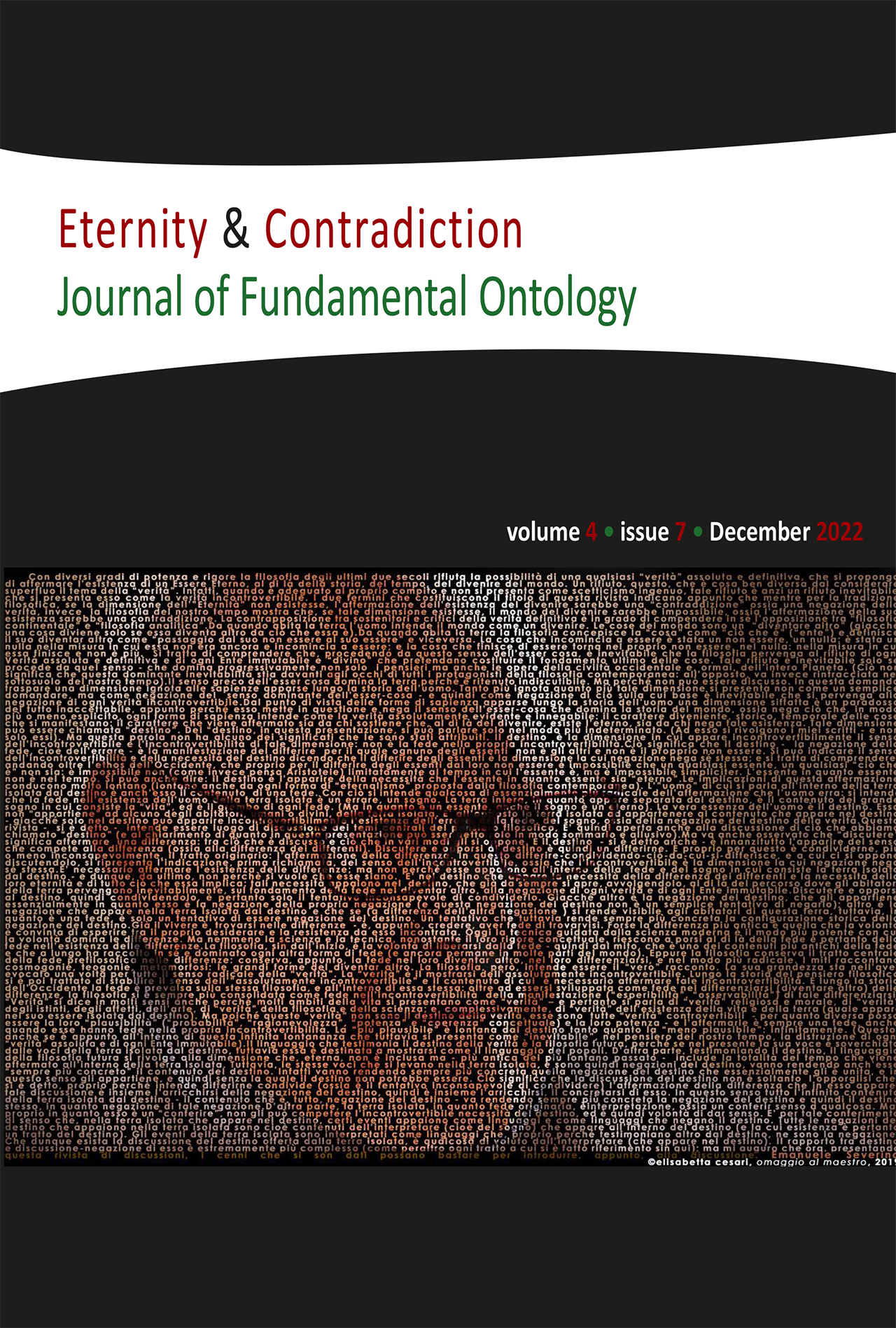 Downloads