Every Child Is a Severino Scholar The Stubborn Persistence of the Past and the Contradiction of Being Born in Time
Keywords:
Bergson, Deleuze, Freud, Guattari, Heidegger, Righi, Severino
Abstract
A child is afraid that the witch of Snow White may continue to exist even in death. Another child looks at the picture of her parents before she was born and cannot believe that she did not exist at that time. A third child (Emanuele Severino, ten years old) argues with his broth­er that because God is omnipotent, He does not need to be overbearing (i.e., to transcend Himself and become Other than what He is). These three stories show a common thread, namely, they challenge – in ways that are both childish and profound – the very notion of be­coming. They also show that reality is not "whole". It can be understood as succession or co­presence of different temporal cuts in the shapes of images (Bergson), planes of immanence (Deleuze and Guattari) or totalities of appearing (Severino). The question is the statute of the shift that allows the transition from one totality of appearing to the next one – without forgetting that the shift is itself a totality (a non­nothing).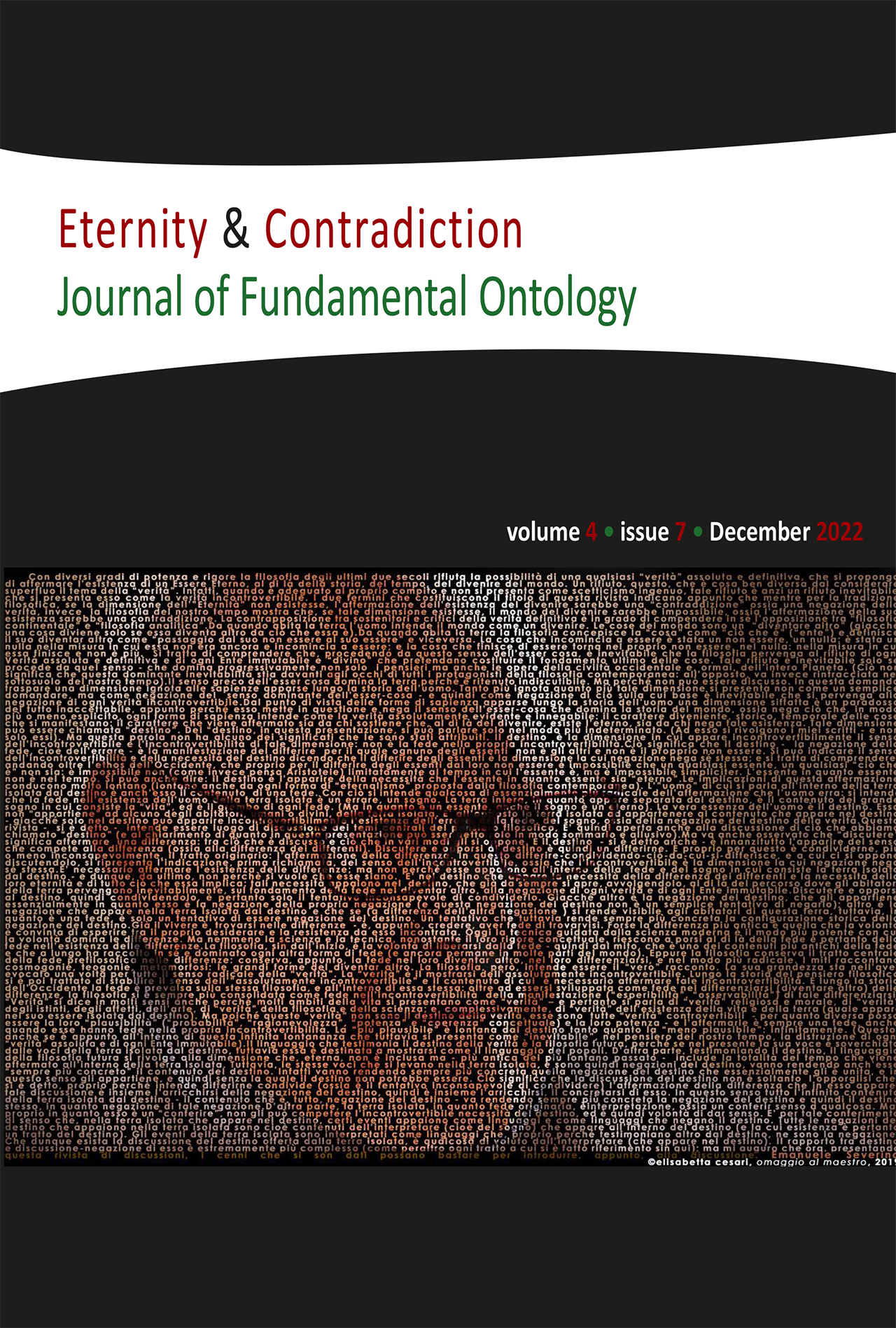 Downloads