Beyond Alienation: Severino's Removal of Pathological Contradiction
Keywords:
Alienation, Nihilism, Originary Structure of Truth, Contradiction, Dysfunctional Communication, Schizophrenic Spectrum Disorders
Abstract
Based on a significant reflection by Emanuele Severino on contemporary philosophy (i.e. Severino, 1996), this article explores the concept of "alienation" and its evolution from Hegelian theory to psychology/psychiatry and social science studies. The purpose of this ar­ticle is to highlight the continuity between certain assumptions of Severino's original frame­work and the comprehensibility of diagnostic aspects inherent to the state of alienation, par­ticularly in cases of schizophrenic spectrum disorders. Severino was a philosopher who pre­sented the most radical understanding of alienation, in line with the concept of nihilism and involving the identification of "being" in relation to its absolute other – that is, "nothing­ness". The fundamental aim of this manuscript is to proceed along a path of investigation that considers Severino's thought as the foundation of the epistemology of a new science: one that does not start from the fideistic assumption of the oscillation between nothing and being.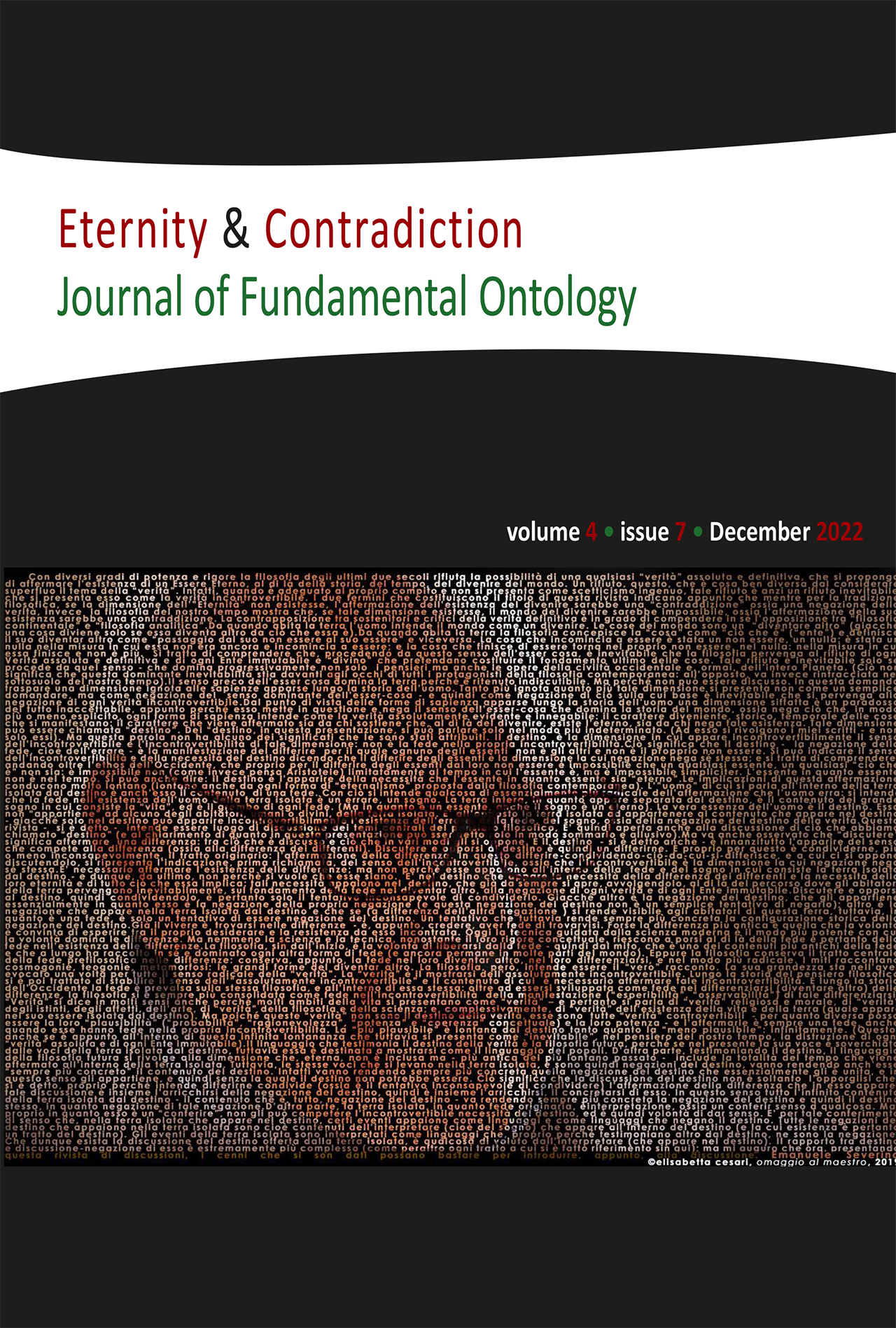 Downloads